Angel investors are individuals with a high net worth who have the ability to provide startups with a significant amount of capital. This capital is usually provided to startups in exchange for some equity in the startup. Unlike venture capital firms, angel investors don't often require immediate returns and understand that growing a startup into a profitable business can take a long time. While angel investors can choose to make investments at any period of growth for the startup, they will typically provide these funds during the pre-seed or seed periods of funding.
Angel investors are highly beneficial for startups who need access to funding in the early stages of growth. If you have yet to develop a feature-complete product or need to conduct an extensive amount of market research, the funds that you can obtain from angel investors may be able to help you create a more secure base for your company. This type of funding is typically sought after you have exhausted your own funds and the smaller investments that you've received from family members and friends. Since angel investors usually gain ownership equity in the startups they invest in, there won't be any interest tied to the investment.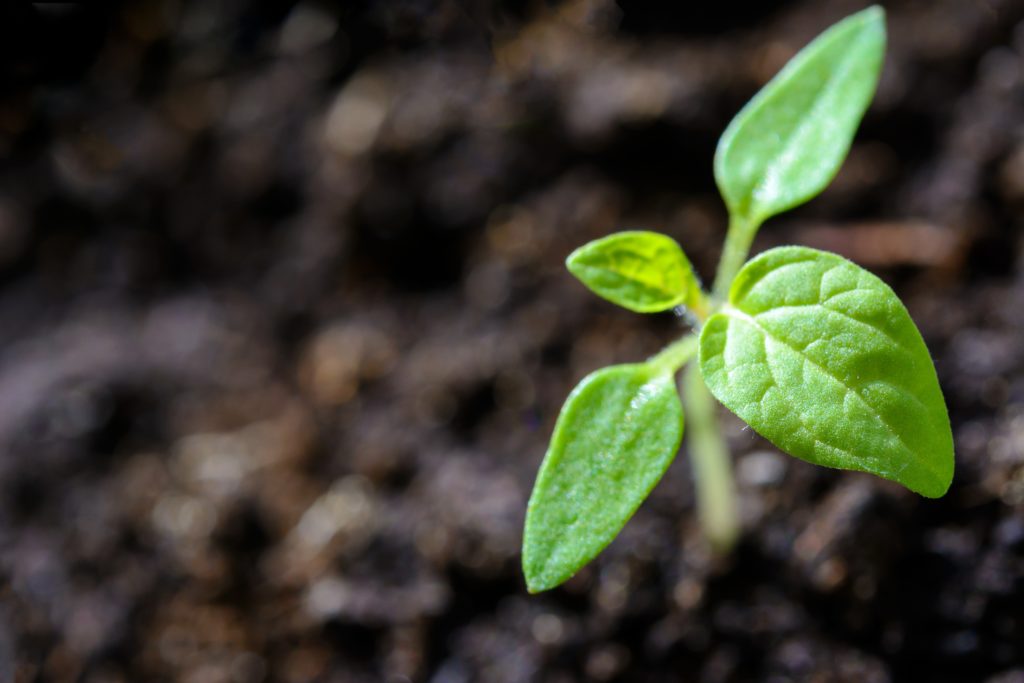 When you're thinking about seeking funding from angel investors, you should know how to get in touch with these investors. The best way to do so is by following angel websites for investors who may be interested in your company. The following offers an extensive look at nine angel websites that you can follow to find investors for your startup.
By following these lists of angel investors, you can learn more about the investors in question before you request funding from one or more of them. Doing your research now will increase your chances of obtaining the funding that you need to grow your startup.
Angel Investors Summary
1. AngelList
Thousands of folks leave FAANG companies every year to find meaning somewhere smaller. We partnered with @TeamBlind to understand why. https://t.co/Q2q4TxBU25 pic.twitter.com/hmie2ZdEnl

— AngelList (@AngelList) October 17, 2019
AngelList is a website dedicated specifically to help tech startups raise funds, recruit team members, and launch their business with the assistance of angel investors. It's easy for people to find jobs at a startup on this website and invest in companies that they're interested in once they join AngelList, which is why it's very popular among startups that are looking to grow. The blog that's maintained on this website centers around investing and angel investors. Some of the topics that are written about on this blog include how to set up a remote team, how to incorporate diversity into your hiring process, and what the importance of agile methodology is.
If you want to follow AngelList, their Facebook and Twitter accounts are very active with regular updates, the latter of which has more than 320,000 followers.
2. SeedInvest
.@misorobotics, artificially intelligent robots making food efficiently and consistently, is currently accepting reservations on SeedInvest:https://t.co/QvIZq8l4tG https://t.co/IiKi2tZO1P #Robotics #EquityCrowdfunding

— SeedInvest (@SeedInvest) November 7, 2019
SeedInvest is a top angel investment website that invests specifically in health tech startups. This is a unique crowdfunding platform that raises investments from individuals who want to invest in early-stage startups. All of the startups are pre-vetted before investments open up through crowdfunding. The blog that they run on their website is a popular blog that has a high amount of posts with a rate of around one per week. The subjects that they write on include everything from the benefits of portfolio diversity to successful startup exits.
If you have a health tech startup, it can be very useful to read their blog or follow them on social media, which you can do through Facebook and Twitter. Their Twitter account is very active and is followed by 20,000 people.
3. Life Science Angels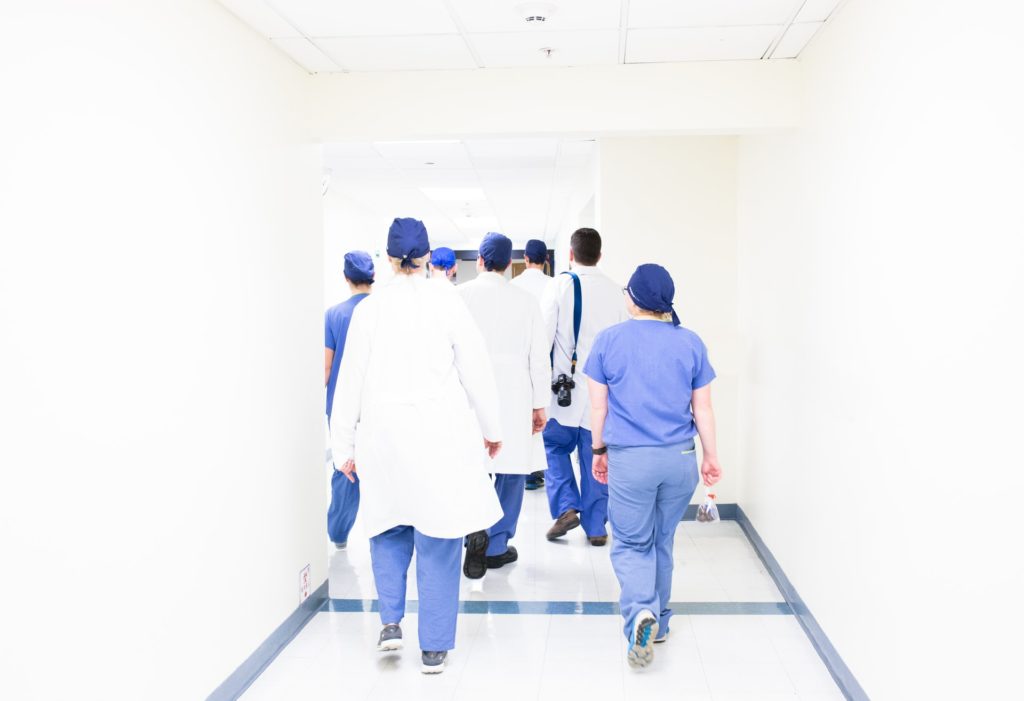 Life Science Angels is a top angel investment group that focuses primarily on such industries as biotechnology, pharmaceuticals, medical devices, and diagnostics. Many of the angel investors in this group senior executives or founders of companies in the healthcare industry. When you visit their website, you can apply for funding and obtain tips on applying, which can be very helpful in reducing the number of mistakes you make on your application.
You can also gain more information about the successful investments they've made in the past. While they don't have a social media presence, their blog includes occasional articles that may prove useful to your startup.
4. On Startups
Success Is Making Those Who Believed In You Look Brilliant — Medium https://t.co/sD8634rUmb pic.twitter.com/hJbvBbV39b

— Dharmesh Shah (@dharmesh) March 17, 2016
On Startups is a fantastic website that can be highly beneficial for any young startup. They collect blog posts from numerous entrepreneurs, which ensures that many viewpoints are covered. This website was founded to provide assistance to tech and software startups. Since the writers of these blogs are other entrepreneurs, you may be able to learn from their experience. Many of the articles written on this website are centered around angel investments and investors.
The founder of On Startups is Dharmesh Shah, who you can follow on Twitter. His account has over 280,000 followers, which makes it among the most popular on this list. When you want to know more about angel investors and the tech industry, this is a great blog to follow.
5. Tech Coast Angels
2019 Quick Pitch Competition Achieves Sold-Out Success https://t.co/8phAiUge5v @tcasandiego

— Angel Capital Assn (@ACAAngelCapital) November 9, 2019
Tech Coast Angels is a popular angel investment firm based out of Los Angeles that consists of 263 investors and provides startups with mentoring, knowledge, connections, and assistance with building their business. They offer these services to startups in sectors like life sciences, biotech, software, and information technology. When you visit their website, they offer extensive entrepreneur resources as well as a blog that posts updates twice every month.
These updates center around subjects like thinking ahead when investing and what kinds of outcomes angel investors expect after making an investment. If you want to follow them outside of their site blog, you can do so at Facebook and Twitter, the latter of which provides regular updates that can be helpful when you want to learn more about this investment firm.
6. Golden Seeds LLC
We are so excited that Golden Seeds founder Stephanie Newby has been selected as a recipient of the Pioneer Award at Women's Entrepreneurship Day! #WED2019 pic.twitter.com/rtsVYKJcI4

— Golden Seeds (@GoldenSeeds) November 15, 2019
Golden Seeds LLC is a unique early-stage investment firm that focuses specifically on providing investments to startups that have been founded or are currently ran by women. The main sectors that their angel investors fund include software, technology, consumer products, and life sciences. The blog that they run on their website includes new posts every month that will allow you to learn more about the company and angel investors.
With around 190 investors, they are a very popular angel investment firm with more than 2,000 followers on both Facebook and Twitter. The regular updates that they post on both of these accounts can help you learn more about the types of companies they invest in.
7. Hyde Park Angel Network
"It's not just the long-established tech giants that reap the benefits of having a coastal & Chicago presence, however. Newer startups have taken note & are doing the same, including @BookCameo & @ShipBob." More via @PeteWilkins_' latest for @Forbes: https://t.co/8hfWhF2ZsA

— HPA (@hydeparkangels) September 23, 2019
Hyde Park Angel Network is a group of investors that focuses on growing early-stage startups that require funding to help them grow. The main industries that they focus on with their investments include industrial technology, information technology, healthcare services, and financial services. They are currently the most active angel investor group in the Midwest with more than 130 angel investors.
When you want to follow this angel investment group, their blog includes around two posts each month that center around fundraising tips and growth guidelines. If you want to follow them on social media, you can do so on Facebook and Twitter.
8. Angel Investment Network Blog
We raised £600k for @what3words back in 2014/15. Now with $13.8m raised, they are one of the truly visionary companies in UK tech. @thestartupmic spoke to @gilesrhysjones about their grand plans for the future of the world's address system. iTunes: https://t.co/FHM4pSgkEY pic.twitter.com/MPYzKCTohr

— Angel Investment Network (@angel__network) October 17, 2018
Angel Investment Network Blog is currently the largest group of angel investors in the world with more than 300,000 members. With such a high number of angel investors to select from, any type of business can seek funding through this investment group. The main sectors that they focus on include technology, software, and property. The blog that they run on their site offers up the latest news about angel investors, startups, and entrepreneurs.
With the number of angel investors, this is among the most popular angel investment groups around. You can interact with them on Facebook and Twitter where they have 16,000 and 21,000 followers respectively.
9. NEXEA
NEXEA is a top venture capital firm and angel investor in Southeast Asia and Malaysia. Their group of angel investors have currently funded more than 35 startups and mainly focus on fast-growing firms and IT-related startups. The blog at NEXEA makes around two posts each month, which focus mainly on providing expert support for tech, investment, and business needs. At NEXEA, the angel investors who you can obtain funding from are primarily business leaders and industry moguls, which means that they can offer you very helpful advice once they've invested in your company and have received an equity share.
This angel investor group is highly rated on Google and has a very active Facebook page where you can follow and read all of their blog posts.
Follow the Best Angel Investor Websites
When you follow the best angel investor websites, you'll be able to learn more about the investors who might eventually provide you with funding. Many of these investors maintain blogs on their website and can be found on social media, which gives you the perfect opportunity to conduct some research before you pitch your company. Keep in mind that each website has a distinct area of focus. For instance, SeedInvesting offers information on venture capital, equity crowdfunding, and angel investing. Look for the blogs and websites that meet the needs of your startup.
There are many reasons why you should consider seeking funding from angel investors for your startup. For one, these investors can provide you with a significant sum of money without expecting too much in return. While venture capital firms require quick results, angel investors usually take some equity in your company while they wait for you to succeed and offer helpful advice along the way. If you want to develop an idea into a minimum viable product or believe that you're ready to hire a management team for your company, the funds that are available through angel investors may be able to give you what you need to accomplish these goals.
When you want to get started with angel investing, any of the aforementioned websites can give you access to these investors. If you've recently started a life science company or medical device startup, websites like Life Science Angels can introduce you to angel investors who specifically cater to life science startups. It's also easy to apply for funding, which can usually be done online. While you're waiting for your application to be reviewed, a great way to limit your expenses in the early stages of your startup is by conducting research or product development in a wet lab incubator.
If you're in the life science industry and looking for a low-cost incubator with all the resources and perks of a university community, consider the wet lab incubator at University Lab Partners. At University Lab Partners, we give you access to modern lab equipment and resources at a reduced cost, allowing you to better utilize that hard earned startup capital -- Apply today!