Angel investors are affluent individuals who have the means to provide capital to a startup typically in the early stages of development. These investors are designed first and foremost to provide much-needed capital in the initial stages of the startup when other investors may not yet have enough confidence to invest in the startup. If you're searching for a way to get your idea or product off the ground, angel investors may be able to provide you with the capital that you need to begin growing your startup.
Angel investors can be anything from family members and friends to larger groups that are comprised of numerous individuals who wish to invest in young startups. The capital provided by angel investors can be given in many different ways, which means that an entrepreneur or startup can receive a one-time investment or continual funding and support that extends through some of the initial stages of building a company. Many angel investors have also had experience as entrepreneurs within the industries that they're providing investments to, which means that you can gain expertise and mentorship along with funds.
The terms of investments provided by angel investors are typically much more favorable than those of other investors since an angel investor will typically have lower expectations considering the size of their investment compared against larger investments -- such as series funding or venture capitalists. Within the startup community, angel investors have proven invaluable at assisting entrepreneurs in helping startups finding success. Often, many startups are cash strapped during those first few stages of creating a business and may not be ready for raising funds through a series A financing option (which is a type of fund raising initiative that focuses mainly on taking a strong startup and seeking capital through interested investors looking for explosive growth). If you have yet to reach this stage of raising funds -- angel investors may be the perfect fit for your startup.
Angel Investors vs. Venture Capitalists
When you're looking at all of the investment options that may be available to your startup, you'll likely notice that venture capitalists are recommended just as much as angel investors. However, these two forms of raising capital are distinctly different from one another and are designed to be used at different stages of a startup. Both angel investors and venture capitalists have proven to be significant forms of income for startups in every industry. As touched upon earlier, angel investors are affluent individuals who typically invest into a startup with their own money. These investments are provided at a very early stage of a startup and could even be given to an entrepreneur before they have yet to start building their business.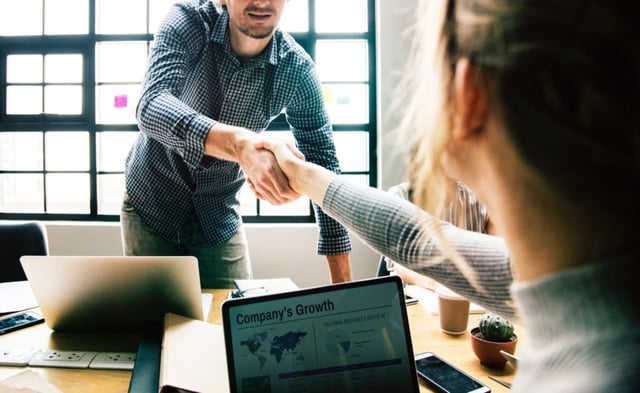 Angel Investors
While angel investors provide capital in order to help startups grow, these investments are mainly positioned as a way to help startups get off the ground. Some angel investors will also provide advice based on their business experience, which could be useful when you're trying to avoid some of the common mistakes that cause a young startup to fail. The funds that they do provide can be either small or large in nature. However, angel investors typically are not focused on helping build the company and may not be as hands-on as a venture capitalist.
The Benefits of an Angel Investor
If you're considering pitching your business to a prospective angel investor, there are numerous benefits towards doing so. For one, this is a great method of obtaining capital if you have a great business idea but lack the cash to follow through on this idea. If you can qualify for one of these investments, the terms are also typically fantastic and do not require the usage of collateral such as personal assets. These investments don't accumulate any interest, which lessens the risk of obtaining such capital. For the angel investor, these investments can be risky but are typically provided out of goodwill, which is only possible since the provided funds are usually lower than is the case with venture capitalists.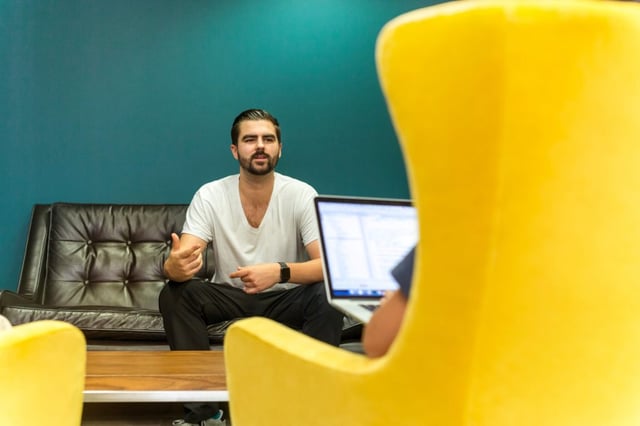 Venture Capitalists
Venture capital is entirely different than receiving funds from an angel investor. For one, a venture capitalist aims to provide capital to firms and startups that are already exhibiting a very high growth potential, which essentially means that the company in question is ready to commercialize their idea. While angel investors mainly focus on providing capital to entrepreneurs and startups that are just starting to form a business, venture capitalists focus on companies that want to take their product to the market and have already seen some success. When a small company is looking to expand but does not yet have access to equities markets such as the stock market, venture capitalists can provide them with the funds that they require to grow at an exponential rate.
Venture capitalists typically form as limited partnerships wherein any partner involved will place capital into the Venture Capitalist (VC) fund. This fund will usually have board members attached to it that decide on whether or not to provide a startup or firm with the capital that they require. When pitching your company to a venture capitalist, you will typically also need to pitch it to the board members. If a venture capitalist determines that your company would be a wise investment, the VC fund will purchase a stake in your startup while helping to nurture overall business growth. Venture capitalists will also often have an exit plan, which means that they will eventually sell back the shares that they purchased and make their exit with a profit. A Venture Capitalist's goal is to obtain a high return on their initial investment for the investors who made a commitment to the VC fund. In order for your startup to have a chance of qualifying for venture capital, you will need to have a robust management team, a vast potential market, and a service or product that's unique and has some kind of advantage against the competition.
The Benefits of Venture Capitalists
Among the top benefits of seeking investments from venture capitalists is that they are more involved in the long-term growth of a startup. For instance, many venture capitalists aim to sell back their stake in the company once that business launches on the stock market with an Initial Public Offering (IPO). While angel investors can sometimes take a mentorship role with a startup and may give access to some great network connections, the resources, funds, and network connections available through venture capitalists are typically much deeper. Tapping into these benefits may also help you achieve the exponential growth that's necessary to return a profit for the VC portfolio.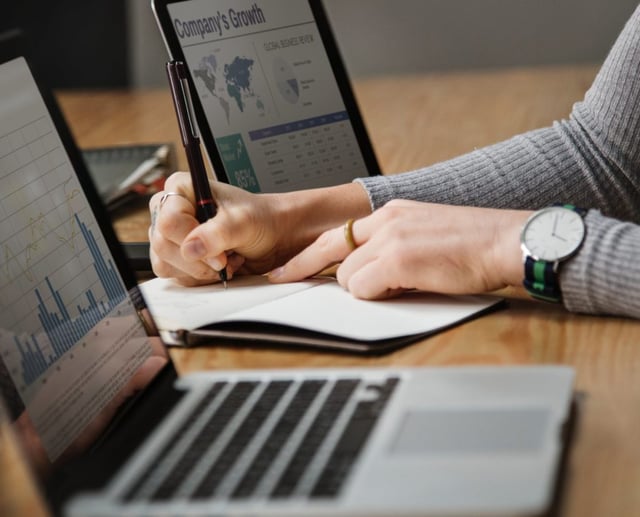 How Much do Angel Investors Usually Invest?
When you're calculating how much capital you require to get your business off the ground, keep in mind that angel investors typically invest anywhere from $25,000-$100,000. The upper limits of what an angel investor will provide in capital is $500,000. If you work in a technology-based industry, you'll have access to a larger number of angel investors as well as a higher average of investment, which is typically around $120,000. There are other industries like the food industry where the average is closer to $20,000. The amount of funds you receive also depends on the exact angel investor or group of investors that you work with. For instance, The Tech Coast Angels group provides startups with investments of anywhere from $50,000 to $1 million.
The amount of capital that you receive can vary by the current development stage and needs of the startup as well. Let's say that you work in the bioscience industry and have already created a viable medical product that you would like to expand. In this scenario, your startup will most certainly receive a higher investment than a startup that only has an idea for a viable medical product. Larger investments will come with higher requirements when seeking such an investment. If you're looking to obtain $300,000 in capital from an angel investor, your product or business should be much more stable than that of a startup seeking only $25,000.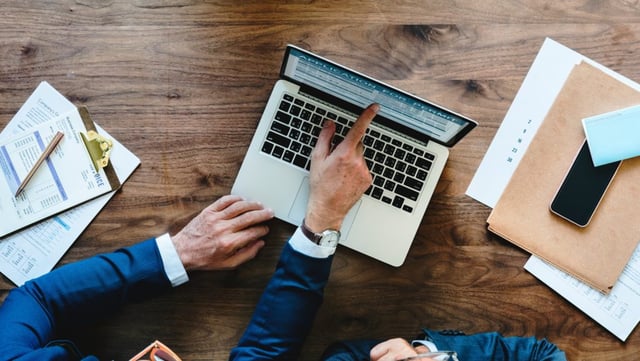 What do Angel Investors Want in Return?
Since these investments are considered to be high-risk investments, you'll typically need to show that your startup can make a substantial return-on-investment within an appropriate time frame. When taking a look at the requirements of Tech Coast Angels for startups in the medtech and bioscience industries, their goal is to make returns of 5-10 times the initial investment within a period of five years. Other angel investors will require an annual ROI of 30-40 percent of the initial investment.
There are also times when angel investors merely want to help local startups to grow and thrive through their investment. In such cases, the investments will likely be on the lower side at around $10,000-$25,000. These investors may also be looking to grow the surrounding business community, which means that the returns they're asking for could be lower than a larger group of Angels looking for a favorable ROI.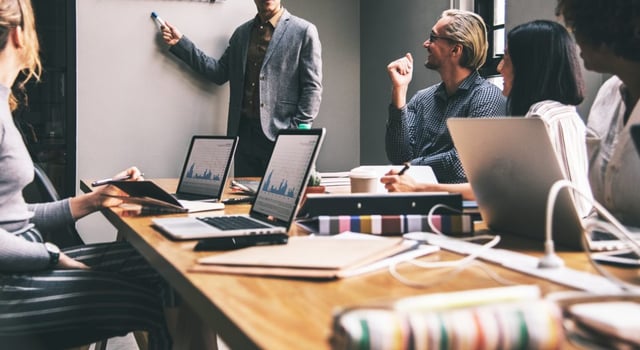 Finding the Right Angel Investor for Your Business
If you work within the medtech or bioscience industries, there are many angel investor groups out there that you may be able to qualify for. Not all angel investors are the same, which means that you need to conduct extensive research to find the right one for your startup. The decisions that you make during the early stages of your startup can dramatically alter the course of your success. Startups fail on a regular basis because it's easy to make poor decisions when access to capital is scarce. When seeking an angel investor, you want to make sure that you've found a "good fit" for your business. It's essential that you don't make false promises and create unrealistic expectations when pitching your startup to a prospective investor. Doing so can cause you to struggle substantially in an attempt to make a favorable return on investment.
Instead, you should surround yourself with good people, which includes a strong team and reliable angel investors. While the primary benefit that you receive from an angel investor is that you'll obtain the capital you require to grow, there are a whole host of additional resources that you may be able to tap into, which includes extensive network connections and valuable mentorship that could steer your company in the right direction. These network connections typically include venture capitalists and strategic partners that could be very beneficial for your business goals in the latter stages of your startup. If you've built a healthy startup but require more funds to grow as a company, angel investors could be the solution you're looking for.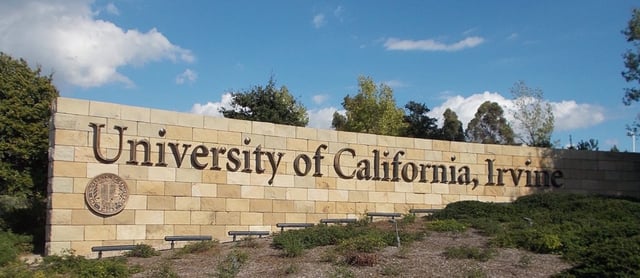 The University Lab Partners Network
At University Lab Partners wet lab incubator, our goal is to accelerate growth of the biomedical industry via an open innovation platform that provides economical lab and office space, valuable technical resources, and a network of strategic partnerships.
The Beall Family Foundation is committed to promoting entrepreneurial excellence. As such, it operates ULP as a non-profit to bring the most value to its membership and the surrounding community. Operating under a "pay-it-forward" mentality, the foundation recognizes its responsibility in shepherding sustainable innovation for future generations to come.
If you're interested in applying for a space at our wet lab incubator, you may apply here or contact us if you have any questions -- we look forward to hearing from you!