Incubators for Life Sciences
Whether you're an established startup or you have an innovative idea that you believe may transform the industry, you've most likely considered the benefits and resources of an incubator. Incubators have been around for many years to provide startups with the resources, network connections, and tools to succeed within their industry.
Incubators can provide your startup with a wide array of useful services, which includes everything from assistance with your presentation skills to access to high end (and expensive) shared equipment at little to no cost. Some of the additional services that are common with these incubators include high-speed internet, assistance with business etiquette and regulatory compliance. Incubators can also provide strategic partner connections, and access to loan funds and bank loans.
Incubators are well known in the tech industry and have been essential for the initial startup and continued success of numerous well known and massively successful companies. Examples of these companies include Reddit, Airbnb, DoorDash, and Dropbox. If you're a startup and you're limited by resources, connections, or experience -- an incubator may be just what you need!
Wet lab incubators for startups
These wet lab incubators provide aspiring startups and university students with access to very expensive laboratory equipment that would be outside of the budget of most startups. Lack of access to technology such as this may prevent startups from really taking off in this capital intensive industry. When working with a wet lab incubator, you won't need to worry about spending most of your startup's budget on expensive laboratory equipment. This common mistake more often than not puts an end to a startup before it's really even had a chance to begin.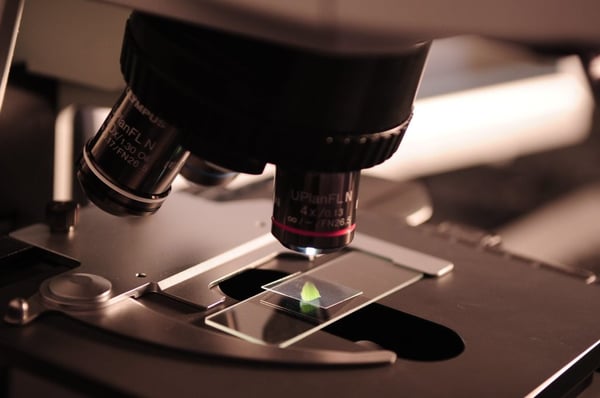 By reducing your risk while entering the life science industry, you can place your focus on moving your business forward as opposed to trying to keep it afloat. This low-cost workspace will help to reduce your overhead while you continue to grow the business to success.
Advantages of Using an Incubator
These incubators provide you with extensive resources, equipment, and network connections that will allow you to grow in all facets of your company. Possession of these resources when you're attempting to grow a startup in the medtech, biotech, or pharma industries makes one truly understand how beneficial a web lab incubator can be.
The comprehensive services of wet lab incubators means that you won't lose sight of furthering your business efforts. Losing focus can be very problematic for any startup that's looking to get their foot into a mature industry.
For instance, you may have all of the right equipment but don't have access to venture capital, angel investors, strategic partners, or networking opportunities. While these things may not be necessary for your business to succeed, they can be if you're limited by capital required to grow your team, improve your tech, or get in front of the right customers.
Benefits of Strategic Partners
Another primary benefit of a wet lab incubator is that many of them are sponsored by high profile individuals and companies in the life science industry. For example, our very own University Lab Partners wet lab incubator maintains professional relationships with medtech and life science industry leaders such as UC Irvine Applied Innovation, NXT Biomedical, the Baell Family Foundation and the UC Irvine Research Park. This means that you as a member would be provided with access to resources and experienced insight into the giants of the industry.
Wet lab incubator partner companies with experience in the industry should be examined closely if you want your company to evolve beyond the initial startup stage to become a full-fledged success in the industry.
Choosing the Right Wet Lab Incubator
When you're selecting a wet lab incubator to apply for, keep in mind that each incubator will offer different features and amenities. This means that you'll need to do your research before pairing with the right incubator for your business.
For instance, some of these incubators are designed to fit with startups that are similar to the company that's sponsoring the incubator. Others are designed to match with specific business philosophies and goals. You want to select an incubator that allows you to accelerate your business goals, which means that you need to identify the specific niche that you operate. You should choose an incubator that offers your startup the value and the appropriate resources necessary to fuel the growth of your business.
University Lab Partners in UC Irvine's premier Research Park is primarily designed for startups that are looking to obtain access to:
High end sophisticated medtech
Life sciences laboratory equipment
Professional resources
Network connections within the medtech and biotech industries
On the other hand, the Long Island High Technology Incubator is aimed at providing assistance to technologically-innovative, early-stage, and high-risk companies like biopharmas. Knowing what your primary goal is as a startup can help substantially when selecting a wet lab incubator.
The Space Needed for Your Startup
Another important aspect of the selection process is determining what kind of square footage you require for your lab as well as whether or not you need any other type of space for your company. These incubators can provide anywhere from 5,000-300,000 square feet of space that can be used by numerous companies at one time. However, all incubator spaces are not the same. This is something that you'll need to know while you're conducting a search for the right wet lab incubator. The Private Suite at University Lab Partners offers up around 300 square feet of space for your team including access to cutting edge laboratory equipment and leasing industry software to streamline your business processes. University Lab Partners also offers a number of different working spaces to fit your business needs and budget at a cost effective price not found anywhere else in Southern California.
However, it's also possible to find incubators that offer variety if that's what you require. The Pennsylvania Biotechnology Center of Bucks County provides startups and non-profit research organizations with 62,000 square feet of space that's divided into 15 laboratories as well as ample office space, high-tech freezer capacity, and emergency power capacity.
Once you identify the needs of your startup, you'll have a better idea of what to look for in the many incubators at your disposal across the country (and around the world).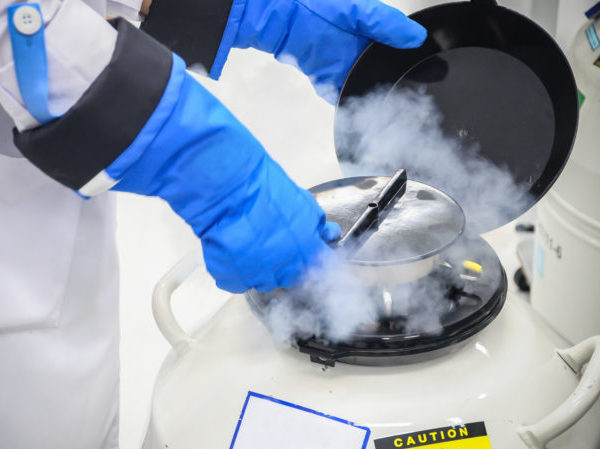 Wet Lab vs Dry Lab: What's the difference?
While it's likely that you'll require a wet lab incubator if your startup is related to the life science or medical industry, it's important to understand the difference between wet labs and dry labs before you select a wet lab incubator for your startup.
Wet labs are laboratories where gaseous or liquid substances as well as chemicals are meant to be handled with the equipment and safety procedures necessary to support such activities. These activities may include everything from the creation of a new medication to research into cancer biology. No matter what your goal is, these labs are set up in a way that accommodates all kinds of research that uses these substances, which allows you to get all of your work done in one location.
Some of the primary components that are needed when setting up a wet lab include:
Chemical fume hoods
Sinks and countertops for lab benches
Environmental areas that are properly controlled
Vent, drain, and waste services
Safety showers as well as stations for hand washing and eye washing if necessary
Materials that are wholly resistant to chemicals and bacteria
Facilities that can be used for handling live specimens for testing
Sterilization equipment
Piping for cold and hot water
Since you'll be working with liquids inside of a wet lab, this type of lab often requires much more equipment and procedures in comparison to a dry lab.
On the other hand, a dry lab is outfitted with a large number of computing systems in order to accommodate the completion of simulations, analysis, and modeling. When working in a dry lab, the analysis work that is performed is mainly conducted with the combination of mathematical analysis and computers. The required components of dry labs in terms of space layout and equipment are substantially different than what is used in a wet lab.
Does your Startup need a Wet Lab or a Dry Lab?
As for dry labs, these come with slightly less requirements, the primary of which include fire suppression systems, vibration controls that can be used for sensitive instruments, and high quality HVAC controls. Additionally, clean power systems that can accommodate network communications, sensitive computers, and research instruments are needed as well.
Because of how distinct these defining features are, it should be easy to determine whether your startup would require a wet lab or dry lab. The aforementioned considerations for both dry and wet labs aren't exhaustive and aren't mandatory for a company looking to sponsor a wet lab. These labs can be made in a wide variety of different configurations. Because of this every feature of a wet lab should be considered before making your selection.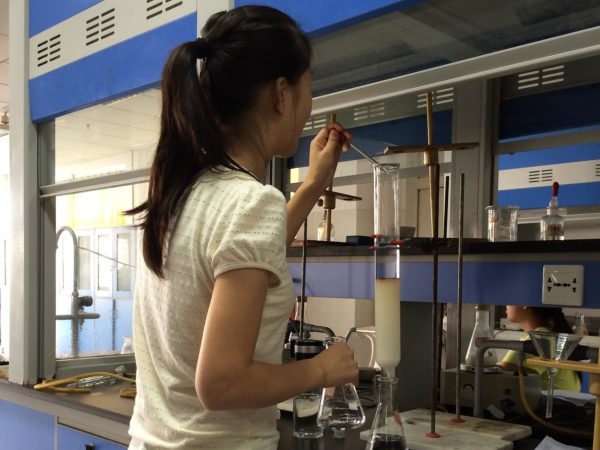 The staff who works at these labs are also decidedly different. The staff within a wet lab will primarily be hands-on with chemicals and other possibly hazardous substances. These researchers will need to properly understand basic lab techniques, which include general safety procedures in the event of a hazardous chemical spill as well as techniques that pertain to the types of experiments that they are performing.
The staff members in a dry lab are going to largely be working on computer systems, which means that most of them will need to have a comprehensive understanding of how to properly use computing systems of all kinds in order to perform the proper research, analysis, or modeling.
Conclusion
Now that you know all there is to know about the differences between a wet lab and dry lab, you can get started on searching for the right incubator to make your startup a success!
Have questions about our wet lab incubator or are you looking apply for a space at University Lab Partners? Contact us today and we'll assist you in answering any questions you may have about the incubator process or wet lab equipment and processes!
Revised 11/18/2020