The bioscience industry in OC has been consistently growing over the past decade. Bioscience is an fascinating industry that's directly responsible for many of the medical breakthroughs that have taken the healthcare industry by storm over the past 20 years. The medical advancements and technologies that are created within the bioscience industry are responsible for saving many lives through the creation of everything from modern lab equipment to new and highly effective medications and cures for a range of diseases.
The bioscience industry includes many smaller industries under its name, which extend from pharmaceuticals and therapeutics to healthcare and life science IT. Each of these industries have contributed to the betterment of human life through extensive research and technology. While the bioscience industry is a growing one in many areas around the U.S., it has become a booming industry in Southern California, which is particularly evident in Irvine and the rest of Orange County. When looking specifically at employee growth in the bioscience industry from the years of 2012-2016, California experienced one of the highest growth percentages of 7.7 percent. For 2017, Orange County alone has just over 45,000 bioscience employees, which is right behind San Diego County and Los Angeles County. The bioscience industry in Orange County has been consistently growing over the past decade and looks as though it will continue these trends for the next few years.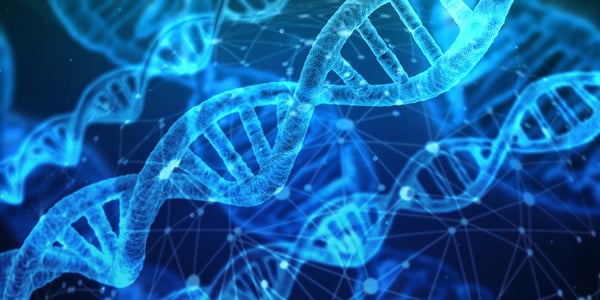 What Is Bioscience?
Bioscience includes an array of similar industries involving the development of biological solutions that improve, sustain, and restore the general quality of life for plants, animals, and humans around the world. There are many different types of businesses that are involved in bioscience -- for instance, some companies in the bioscience industry focus on agricultural biotechnology, which helps with the creation of everything from feed additives and plant-based feedstock to fungicides and fertilizers.
Many of the bioscience companies that are based out of Orange County work in the medical device and equipment industry. Businesses in this industry manufacture hospital equipment, surgical supplies, advanced imaging systems, laboratory equipment, and practically any item that you would come into contact with at a doctor's office or hospital room. A large component of the research done in the bioscience industry centers around pharmaceuticals and therapeutics. Companies that conduct this research focus on developing biological, botanical, and medicinal products to assist with the treatment and cure of many different health conditions and diseases.
Some of this research is relatively standard with a focus on slightly improving medications that are already on the market. On the other hand, some research is highly experimental in an attempt to develop medications that can effectively treat chronic or long-term health issues. No matter the research, all of it is beneficial to the betterment of healthcare and patient care. It's also important to note that a substantial amount of this research is conducted by local universities and colleges, which means that some of the breakthroughs in the industry are being developed by teachers and even students. A few of the other areas of interest when it comes to the bioscience industry include medical product distribution, healthcare providers, and health and medical insurance carriers.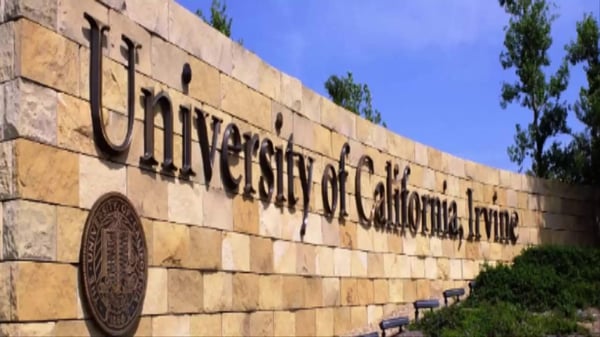 A Local Focus on Bioscience & Academic Excellence
Because the bioscience industry is as popular as it is in Southern California, the local colleges and universities have benefited greatly and have, in turn, helped to foster growth within the bioscience industry. As a whole, the state of California graduated nearly 5,000 science and engineering PhD's in 2015 alone, which far outranks both New York and Texas at just over 3,000. Many of these doctoral recipients will then take jobs at local bioscience companies, which makes for a strong and ever-growing ecosystem in the Orange County area. Overall, academic excellence is one of the main drivers of bioscience research in California, which helps to generate new companies, improve care, and commercialize advanced technologies.
The University of California in Irvine has played a large role in furthering bioscience research and technology in the past couple decades, which is clearly evident by the amount of research grants and funding that they receive from such organizations as the National Institute of Health (NIH). The grants that are provided by the NIH and similar foundations are designed to support innovation and growth in the bioscience industry.
In 2017, the University of California in Irvine received $116 million in research grants that will invariably fuel the development of more medical and technological breakthroughs in the coming years. The 2017 funding was a notable increase of around $4 million from the previous year. Some of the other institutes and groups that have provided funding to UC Irvine and other nearby research universities include the California Institute for Regenerative Medicine, the Small Business Technology Transfer funding, and the Small Business Innovation Research group.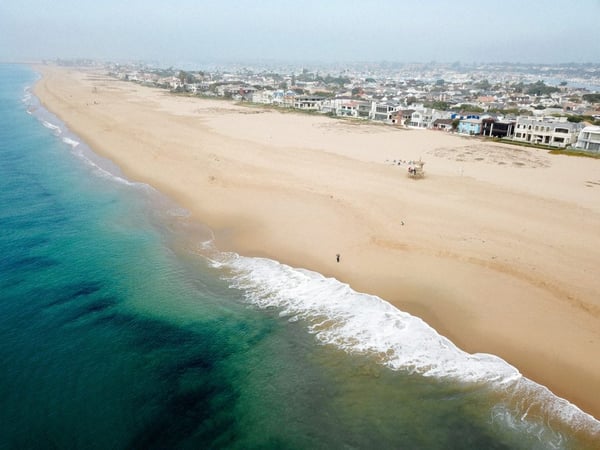 Bioscience Industry Leaders in Southern California
While there are dozens upon dozens of bioscience companies located in and around Southern California that have seen success, there are several industry leaders that have helped to evolve the bioscience industry into the booming industry that it is today, the primary of which is Edwards Lifesciences. They are considered to be a global leader in heart valves and hemodynamic monitoring, which is displayed by their continual advancements in these fields of health care. Edwards Lifesciences has garnered many awards and recognition over the years that include a placement on the World's Most Innovative Companies award by Forbes in 2018 as well as a 2019 award by the Ethisphere Institute as one of the World's Most Ethical Companies. From the creation of minimally-invasive procedures to the design of the revolutionary transcatheter heart valve, their company is always searching for ways to improve the world around them.
Among the largest and most influential pharmaceutical-related companies in Southern California include business like Amgen, Allergan, Medtronic, and Herbalife. the first of which employs more than 8,000 individuals in the Thousand Oaks area. The top diagnostics leaders that have worked to evolve the bioscience industry in Southern California include Beckman Coulter and Siemens Diagnostics, the latter of which focuses on in vitro diagnostics kits. While Edwards Lifesciences is easily the industry leader among medical device companies in and around Orange County, companies like Abbott Medical Optics and Medtronic have also worked hard to transform healthcare in California and across the world. The success that these companies have had in Southern California only serves to make the area more appealing to new bioscience companies searching for a base of operations.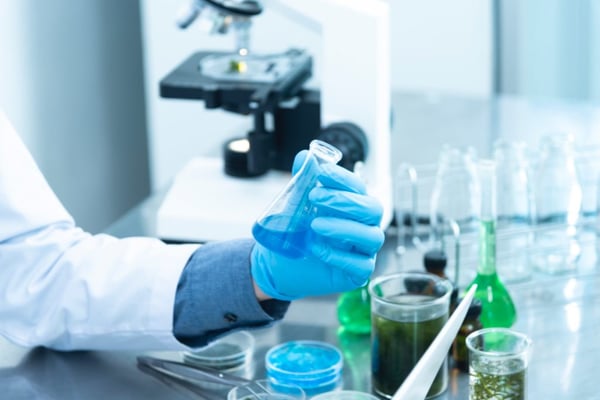 A Booming Industry Spurring Job Creation and Local Investment
While many industries have seen continued success within Orange County and the surrounding Southern California areas, the bioscience industry has been growing at an exponentially quicker rate than most others in the region. In 2017, there were a total of 3,249 bioscience companies located in California, which is an increase of 209 companies from the previous year. There are also just under 300,000 bioscience employees throughout all of California, which makes it the second largest tech industry in the state. Of these employees, the largest bioscience sector in regards to number of employees is the medical devices, instruments, and diagnostics sector, which boasts a total of 77,000 employees in California. As for Orange County specifically, they had a total of 45,000 bioscience employees in 2017, which was an increase of nearly 2,000 employees from 2016.
Along with the fantastic growth in job creation exhibited by Orange County and surrounding areas, the booming bioscience industry has also spurred local investment in startups, which is evident by how much angel investors and venture capital firms invest in Orange County every year. Venture capital investments in California amounted to more than $35 billion in 2017, which increased to nearly $50 billion in 2018. The total amount of investments from venture capitalists in California makes up more than 50 percent of investments across the entire U.S. Most of the investments that are provided to biotech and medical device startups are given in the expansion stage of a startup.
When looking specifically at venture capital investments for digital health, startups in Orange County received $253 million in 2017. These investments have helped to improve the local economy over the past few years. Many of the startups in and around Orange County that have received venture capital investments have gone on to be highly successful, which provides the venture capitalists with fantastic returns. High returns mean that venture capital firms are more likely to continue investing in the bioscience industry around Orange County.
Another sign of health and growth within the bioscience industry is the high number of businesses that have recently been acquired in California. Within the bioscience industry, there were 130 mergers and acquisitions in 2018, the majority of which took place within the biopharmaceutical and medical device sectors. These acquisitions indicate that the local bioscience industry is a successful one wherein well-managed startups and smaller companies are being acquired by some of the larger corporations in the area, which helps to fuel the economy. A recent example of this type of acquisition is the acquisition of CASMED by Edwards Lifesciences earlier this year.
Local Efforts to Further the Bioscience Industry
The bioscience industry has become a thriving one in Southern California because of the substantial local efforts that have been and continue to be made in the area. These efforts include everything from hosting regular industry events and networking events to providing academic programs that offer students an easy path into the industry once they've obtained a degree. If you're looking to get involved with the bioscience industry, a great way to get started is by attending local events or following the California Life Sciences Association, which is a large trade association that represents the entire bioscience industry in California.
Their calendar of events will allow you to keep track of local CLSA networking events and workshops that will help you get involved with the bioscience industry. A few of the many events that are set to be hosted in Southern California during July include The Bystander Challenge, the CLSI Startup Networking Event, and the Elevating Women in Leadership workshop series. No matter where your interests lie in regards to the bioscience industry, you'll be able to find compelling events to attend by paying attention to this calendar.
Among the top universities to offer educational programs and tracks that will allow you to enter the bioscience field is the University of California in Irvine. If you want to get started in biological sciences, they have a school that's dedicated specifically to the study of bioscience. The best undergraduate programs that they offer to students who want to enter this industry include a biological sciences major, a biochemistry and molecular biology major, a human biology major, and a neurobiology major. Additional Masters and PhD programs are available as well.
You should also look into UCI Applied Innovation if you want to enter this industry or start a business of your own. For instance, the Student Startup Fund offers micro-grants to current UCI students who are engaged in entrepreneurial programs and competitions. The University of California in Irvine is just one of the many local schools that makes it relatively simple for a student to enter the bioscience industry in any way they see fit.
Conclusion
There's no doubt that the bioscience industry is booming in Southern California with no signs of stopping anytime soon. With the increase in job growth, investment, and innovation -- it's safe to say that the industry is here to stay and will only foster further growth for the local economy and industry.
If you're looking for a low cost option to start your life science or bioscience business with a state of the art wet lab facility, apply now for Orange County's first wet lab incubator -- University Lab Partners -- located at the UCI Research Park!
Revised 11/18/2020