Throughout all facets of technology, innovation and entrepreneurship have fostered many technological advancements over the years. The continual search for something new and beneficial has allowed for technology to continue to develop at a rapid pace.
One such technological industry that has seen a myriad of advancements over the past decade is the MedTech industry. Medical technology (MedTech) refers to all kinds of medical products that can be used for the treatment of various medical conditions and diseases. Advancements in this field are designed primarily to improve the overall quality of medical care, which can be accomplished by lessening the amount of time it takes to make a diagnosis, by creating treatment options that are less invasive, and by reducing rehabilitation requirements and hospital stays.
Any piece of technology that aids in these objectives falls within the MedTech industry. Many of the innovations that have occurred within the MedTech industry have paved the way for entrepreneurs to create technology that has changed our lives forever. This technology has helped to improve our general health, lengthen our lifespan, and bolster our quality of life.
With each passing day, new advancements are made that accomplish these goals and create new ones. The MedTech industry is currently a booming one because of how important it is and the opportunity it presents for people across the world. The startups and entrepreneurs who work within this industry are provided with very high returns whenever a product that they create is selected and distributed throughout the medical device industry. It's also notable that many of the successful startups in this industry are regularly acquired by larger medical technology firms, which goes to show how beneficial it can be for startups and entrepreneurs looking to innovate within the MedTech space.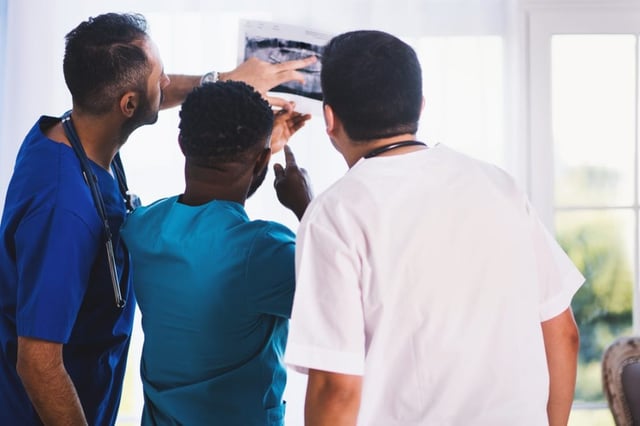 What Are MedTech Products and Services Used For?
MedTech products range all the way from more efficient surgical blades to surgical procedures that are less invasive than open surgery. There are dozens of important MedTech products created every year, many of which will be used heavily within the various medical industries.
For example, a popular MedTech product that has been used for numerous applications across the industry is high resolution laser machining, which was developed in 2014 by Resonetics. This technology provides the medical device industry with an exceedingly fast laser that can cut metal stents without needing to grind and polish them afterwards, which was not possible with other types of lasers. The company behind this product believes that their lasers will be revolutionary for the quick creation of bioresorbable stents.
In recent years, many of the more successful MedTech innovations have been created with the usage of portable devices like smartphones, laptops, touchscreens, and facial recognition devices. The widespread use of these devices in recent years has caused MedTech advancements and innovations to multiply rapidly.
For instance, nanomedicines were able to be developed with this medical technology. These medicines can more accurately target specific cells within the body, which heavily reduces the side effects of taking these medications. Among the most effective nanomedicines that was created with this technology is Doxil, which is used for the treatment of everything from multiple myeloma to ovarian cancer. Unlike other medications used to treat these health conditions, Doxil does much less damage to the heart muscles over time.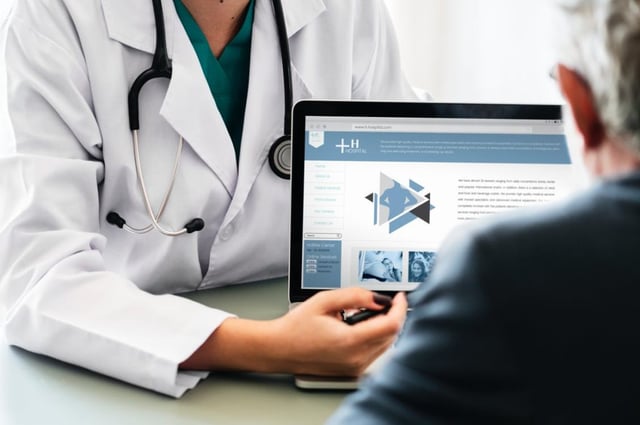 A couple of popular MedTech products that you've likely heard of include electronic health records and patient portals. Electronic health records are medical records that are stored digitally. This innovation makes it much easier for different hospitals and health care settings to share pertinent medical information. Paper medical records can be poorly written and ineligible at times, which heightens the possibility of a medical error. On the other hand, electronic health records are typically detailed and extensive while also being organized so that the healthcare professional is able to properly read them. Some of the information that's placed within these records includes test results, medication, medical history, vital signs, and radiology images.
Internet patient portals are very similar to electronic health records yet also provide patients with the ability to interact and communicate with their healthcare providers, which includes hospitals and physicians. Most of these services are available 24/7, which means that the patient always has secure access to their provider even when they can't go to the doctor's office or hospital.
These technologies have existed for more than two decades but have started to be widely used only during the past 10 years. A few of the top MedTech brands within the industry include Johnson & Johnson, GE Healthcare, and Medtronic, the latter of which has been involved in the creation of hundreds of successful MedTech products like the Mazor X that offers precise robotic guidance for various surgical procedures.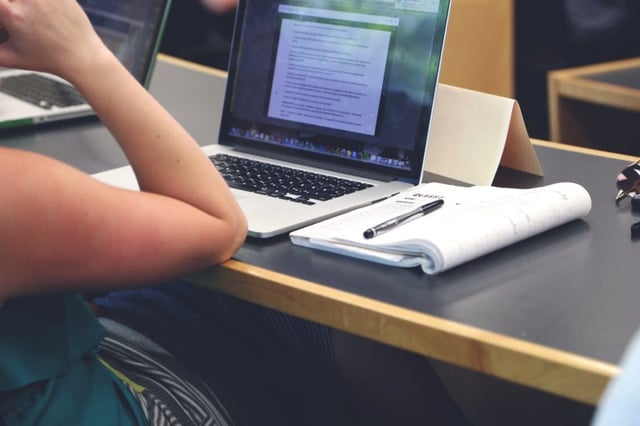 How Can I Prepare For a Career in MedTech?
If you're interested in building a long-lasting career within the MedTech industry, it is often required to undergo an extensive amount of education. While it's certainly possible that you can create a startup in the MedTech industry without much education in biological sciences and similar areas of study, there are some general education recommendations that you'll want to follow if you desire a career in MedTech. To best understand the theories and principles surrounding laboratory medicine that you'll need to know when seeking a career in MedTech, it's highly recommended that you obtain a bachelor's degree in such subjects as biochemistry, microbiology, or biological sciences.
The exact studies you undergo depend on what role you want to have in the MedTech industry. For instance, becoming a medical technologist means that you'll be required to complete a bachelor's degree in life sciences or medical laboratory technology.
If you want to take your studies further, you should consider enrolling into UC Irvine's Medical Technology Program. This program provides students with a full year of clinical and didactic instruction. The curriculum for this program focuses on informal and formal lectures, case studies, and bench training. The best aspect of this program is that both clinical training and instruction are administered with an instructor-student ratio that ranges from 1:2 to 1:6, which means that class sizes are small for personalized education.
Once you've fulfilled all of the requirements of this program, you'll receive a certificate of completion and will be allowed to take your final exam. If you pass this examination, you'll be licensed as a medical laboratory scientist as well as clinical laboratory scientist.
While there are numerous requirements you must adhere to before applying to this program, the main one is that you'll need to obtain a bachelor's degree in microbiology, biochemistry, and biological sciences. After you've completed this program, you'll be fully prepared to tackle any role that you're interested in within the MedTech industry.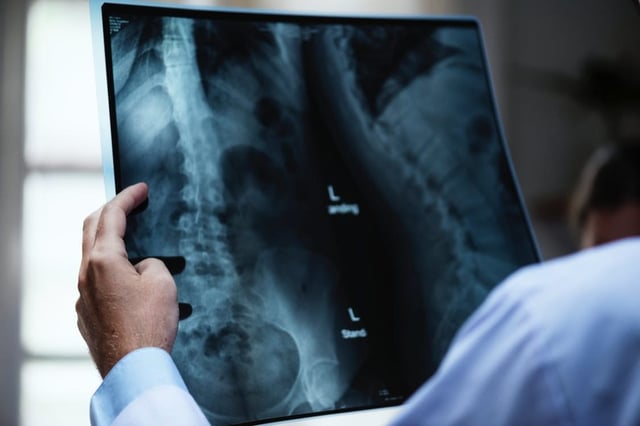 How Do I Get Involved in MedTech?
Once you've graduated from college and have received the appropriate degrees and certificates, you'll still need to find a way to get involved in the MedTech industry. On that front, there are numerous possibilities available to you that will help you get started in this industry.
First of all, it's very important that you attend industry events and conferences. These events will introduce you to what's happening in the MedTech field while also providing you with the perfect opportunity for networking with industry professionals. The MedTech industry is a competitive one, which means that you'll want to be able to leverage the connections that you make when necessary.
You should also participate in professional forums, which can be done in person or online. These forums allow you to have extensive discussions with like-minded individuals in the MedTech industry, which can prove invaluable if you're attempting to create a MedTech product or device. The forums that you attend will help you foster meaningful relationships that could present you with future opportunities.
The best aspect of starting a career in MedTech is that there are a wide array of different routes that you can take to get involved in the industry.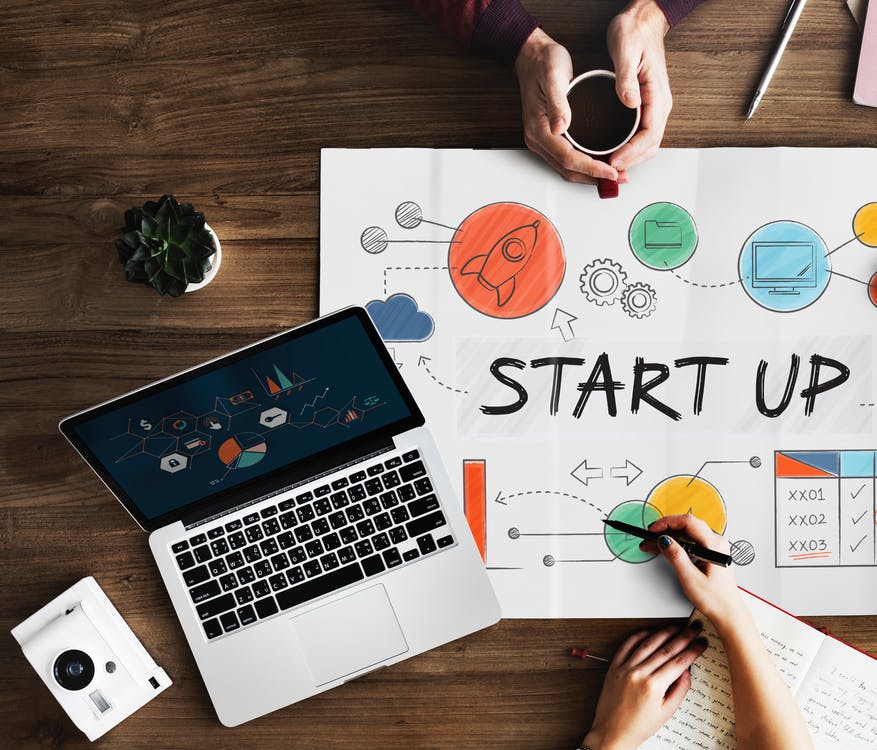 Where to Attend MedTech Events in Orange County
If you work in or around Orange County, you'll find it relatively easy to get involved in MedTech. There are a large number of reputable MedTech firms that are located in Orange County, which includes Bausch & Lomb Inc., Medtronic Heart Valves, and Toshiba America Medical Systems Inc. With the influence that these firms have throughout Orange County, there are many events and conferences that you can attend that are related to such industries as MedTech, medical imaging, and biomedical engineering. These events include everything from the MedTech Monday Conference to Med Tech Council networking mixers.
Local Orange County MedTech & Startup Events
Because of the substantial presence of the MedTech industry within Orange County, there are many local MedTech and startup events that you'll likely want to take part in during the year. These events cover a broad range of subjects that includes everything from learning how to prototype in MedTech to learning how to leverage your network and connections to achieve success in the industry.
MedTech Monday Conference in Orange County
Whether you manage a new MedTech startup or have been working in the MedTech industry for years, one event that you don't want to miss is the MedTech Monday Conference that's held in Orange County. This conference is being hosted at Axis Research & Technologies on July 29, 2019. This one-day conference will include numerous lectures, networking opportunities, sponsors, and startups that can present their new technologies. If you're looking to network with leading professionals in the MedTech industry, this is the ideal place to do so. You can also learn about the latest medical device innovations during the conference.
MedTech Council Networking Mixers
If you'd like to learn about new MedTech products or are thinking about promoting your own product, you might consider attending a Med Tech Council networking mixer. These events are regularly hosted by Med Tech Council at the Scale Los Angeles innovation space. They are typically held around once every month and are free to the public as long as you preregister ahead of time. During the free networking mixer, you'll have ample opportunity to network among other entrepreneurs in the industry while also listening to discussions by industry leaders. You can register for these events here. A standard mixer typically lasts for two hours on the evening in question.
The Final Word on MedTech
The MedTech industry is booming and for good reason, this technology improves the quality of life and affordability of healthcare for individuals around the world. If you're interested in learning more about the MedTech industry or would like to network with other industry professionals, be sure to visit one of our many events or networking mixers including those held by UCI Applied Innovation's The Cove.
Does your startup need a coworking space or access to high end wet lab equipment? Apply now to the University Lab Partners MedTech & Bioscience Incubator program today!