The Global Entrepreneurship Network is a platform of initiatives and programs that are designed to assist with the creation of a global entrepreneurial ecosystem. Their main goal is to make it simpler for anyone to start and eventually scale a business no matter where they live. The collaboration that they foster and the initiatives that they've started occur between researchers, entrepreneurs, investors, entrepreneurial support organizations, and policymakers. Their platform is currently hosted in 177 countries, which has given them a global outreach.
If you have a great idea for a company or already own a full-fledged startup, the Global Entrepreneurship Network can benefit you in a variety of ways. Because the GEN has been designed to function as an entrepreneurial ecosystem, you will have access to all of the members within this ecosystem, which means that it should be easier for you to find angel investors and venture capital firms that could possibly invest in your company.
By teaming up with such ventures as the Global Business Angels Network, Startup Huddle, and the GEN Starters Club, entrepreneurs and startups will have the programs and resources that they need to take their business to the next level. These programs can be beneficial no matter the stage that your startup is at. If you are still in the early days following the formation of your startup, these programs and resources could help you find investors or mentors. If your company has already developed a minimum viable product that has been extensively tested, the resources available to you could give you access to first-rate market research that you need to begin full-scale production of the item.
The following article provides you with everything you need to know about the Global Entrepreneurship Network and how it can benefit you and your startup.
About GEN

The Global Entrepreneurship Network is a vast entrepreneurial ecosystem that's hosted by more than 170 countries and operates a comprehensive platform of programs and projects that can assist startups and entrepreneurs in furthering their business goals. The GEN was initially founded in 2007 as the Global Entrepreneurship Week. At the time, their primary goal was to inspire individuals to put forth their ideas and take the next step in their journey as an entrepreneur.
When the GEW was announced in 2007, 37 countries had representatives at the announcement. A total of 18 of these countries signaled that they would act as hosts for the GEW. Just one year later, host organizations from 77 countries had signed on. By that time, more than 25,000 activities and events had occurred with the assistance of members of the GEW network. More than three million people participated in these initial events. Since then, the GEN network has only increased in popularity.
The purpose of GEN is to support, connect, celebrate, and understand entrepreneurs as well as the individuals and companies that champion them. By starting initiatives and fostering collaboration between investors, entrepreneurs, policymakers, researchers, and support organizations, the GEN is able to effectively fuel better start and scale ecosystems for startup companies, which helps to bolster innovation, create more jobs, grow the economy, and educate the individuals who participate in this network. Because of how extensive this network is, members of GEN have access to top-tier programs, knowledge, communities, and networks within the entrepreneurial ecosystem.
The GEN provides entrepreneurs and other members of this network with many different programs to participate in, which include everything from Global Enterprise Registration to the Global Business Angels Network. Members of the GEN network have access to 12 fantastic programs by GEN as well as three additional partner programs. While most of these programs are designed to benefit entrepreneurs, some of them are geared more towards ecosystem builders, investors, policymakers, and researchers.
For instance, the Global Entrepreneurship Research Network is an ecosystem for research that centers around creating and aligning research that's linked to entrepreneurship and the continued growth of entrepreneur ecosystems. On the other hand, Startup Huddle is a program that focuses on developing local startup communities where entrepreneurs can face and overcome challenges together. Each program that's represented by the Global Entrepreneurship Network is able to provide entrepreneurs with something that they need to obtain success or to scale their startup.
Startup Nations Members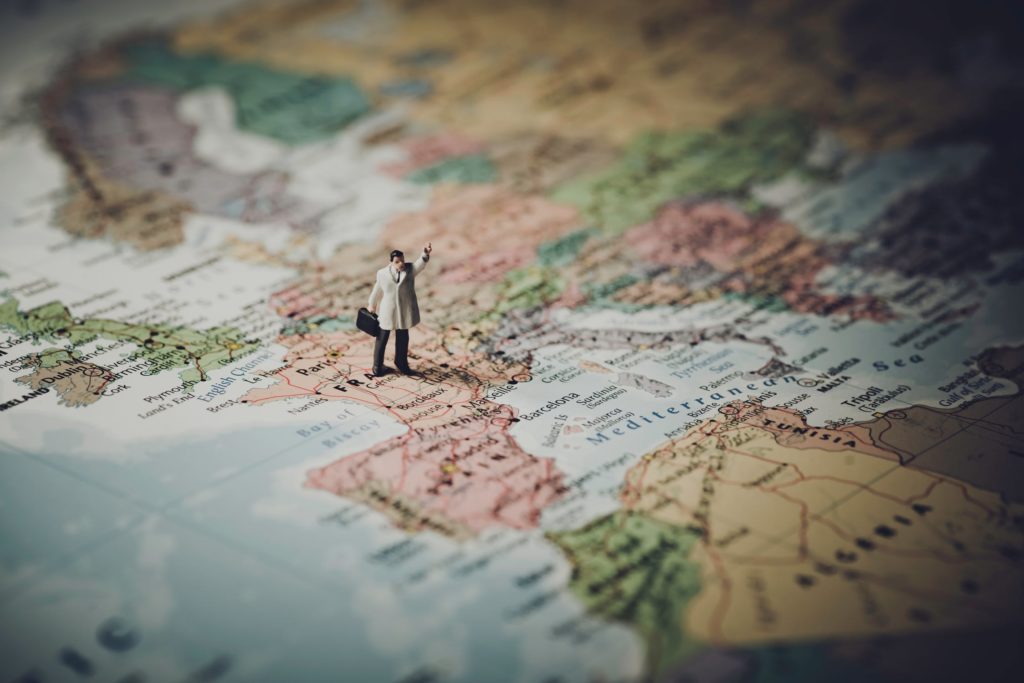 An essential component of the GEN is Startup Nations, which is a specialized community within the GEN that focuses on policy. Their policy network is comprised of various individuals who work inside or close to the government, are directly responsible for entrepreneurship policies, and are interested in open exchanges of ideas, lessons, and policy experiences. Members of Startup Nations will also learn about new data and research that allows for better and more effective policy-making.
This community is worldwide with active members in the Asia Pacific region, Africa, Europe, Latin America, North America, and the Middle East. In Europe, there are well over a dozen active members who are able to assist in the creation of GEN policies. The same is true for places like Latin America, Asia Pacific, and Africa. By having policymakers from every area of the world, GEN is able to make sure that all entrepreneurs are accurately represented no matter where they live.
The Startup Nations Summit
The Startup Nations Summit is a summit that has taken place every year since 2012 and is designed to act as a gathering of the policymakers who are a part of the Startup Nations community. This annual gathering takes place in a different host country each year. For instance, the 2016 Start Nations Summit was hosted in Cork, Ireland. The goal of the event is to improve high-impact entrepreneurship by identifying the right policy levers and programs that are driven by the public sector. The GEN believes that a gathering of these policymakers once each year allows ideas to be expressed in a more constructive manner.
During this invite-only event, members of the Startup Nations will provide information about what's working and what might need improvement in their entrepreneurial environments. Members will also connect to useful research through the Global Entrepreneurship Research Network and the Kauffman Foundation, which should help these individuals identify some programs and policy ideas that might be beneficial to the wider entrepreneurial community of the GEN. Each year, the SNS is co-hosted by a private sector or public sector organization in combination with the GEN. Most years, the GEN is held in the latter days of November at the conclusion of the Global Entrepreneurship Week.
Participate in GEN Events
The Global Entrepreneurship Network hosts events on a regular basis via the various host countries that are members of the GEN. These events cover a wide range of subjects that can be beneficial for entrepreneurs and startups. By visiting this page, you can find events in your area that are being hosted in the near future by the GEN. If you want to participate in one of these events, keep in mind that each event has different requirements. While some of these entrepreneurial events are only available to members of the Global Entrepreneurship Network, most of them are open to the public, which makes it easy to participate.
You should consider attending these events because they will provide you with unique opportunities to learn more about entrepreneurship and network with other professionals who are interested in fostering a successful ecosystem of entrepreneurs. These events are also highly varied, which means that you'll likely find an event or two that match your interests.
For instance, the Incubator Showcase is being held in Los Angeles on December 4. During this event, the students who are a part of the Loyola Marymount University Entrepreneurship Program are going to be presenting their businesses and ideas for startups, which provides professionals, students, and mentors with a great networking opportunity. The only limitation with the events hosted by the GEN is that the global nature of this ecosystem means that there won't always be events to find in your local area. You may need to travel to another state to attend the event you're interested in.
GEN Membership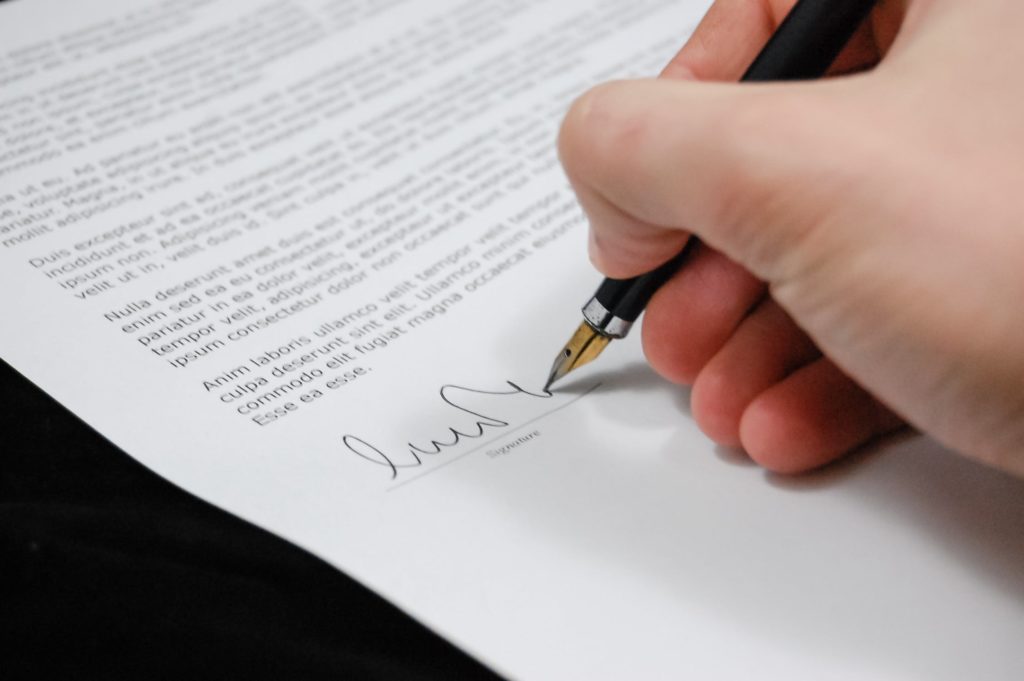 When you want to start or scale a business, joining the GEN will provide you with extensive resources that will help make your dream a reality. For instance, the Global Business Angels Network can provide you with funding opportunities no matter how advanced your startup is. As an entrepreneur, you will have access to researchers, investors, and support organizations that can help you on your road to success.
When you want to become a member of the GEN, the first step is to create a GEN profile, which you can do at this link. If you want to properly engage with the broader GEN community, it's recommended that you provide as much information as you can about yourself and your business. A great aspect of joining GEN is that there aren't any membership fees.
Once you've created your profile, you can organize an activity or event in your area, which could include anything from a policy round-table to a startup pitch competition. You can also search for an event in your area if you're interested in attending one of the thousands of events that are hosted by the GEN each year. As a member of the GEN, you can also engage with the network by messaging other members via the GEN messaging system. As a member, you will gain access to all of the resources and programs available through the Global Entrepreneurship Network.
Getting Started with GEN
If you want to become a member of the GEN or would like to learn more about the resources that they offer, their website can provide you with everything you're looking for. Even if you're not a member, a great place to go to get updates and news about the GEN is their Facebook page. From here, you can analyze, comment on, and challenge recommendations and ideas that are posited by the group. If you go to their Youtube channel, they regularly post videos about the annual GEC, GEW sketchbooks, VIP speeches, and GEW country uploads.
If you are an entrepreneur who wants to start a business or are looking for ways to grow and scale your business, joining the Global Entrepreneurship Network will provide you with a wealth of resources and programs that you can access for assistance in reaching your goals. Since the GEN acts as a global entrepreneurial ecosystem, other members who you can interact with may be available to you as investors or partners for your business. While it's certainly possible to create a successful business on your own, the GEN should make it easier for you to grow your startup now and in the future.
Along with the GEN, medtech and biotech startups can benefit from joining University Lab Partners, the first wet-lab incubator in Orange County. Once you've joined our incubator space, you can choose to rent a cubicle, private office, bench space, or private lab suite, the last of which is ideal if you're in the testing phase of a new biomedical device which requires the latest wet lab technology. Some of the shared resources that you can gain access to at this wet-lab incubator include fume hoods, a freezer farm, and a tissue culture lab. Apply for University Lab Partners today!