UC Irvine is a premier university that's among the ten UC campuses throughout the state. This school houses some of the top education programs in the country with their business, law, and medicine schools. The School of Medicine at UC Irvine was listed as one of the best grad schools in the country by the U.S. News Publication in 2018, while the UCI Paul Merage School of Business was placed in the top 10 for U.S. MBA programs by the Financial Times in 2019.
A large number of the top universities throughout the country like UC Irvine are partnering with the local business community in to bolster the local economy and further both innovation and research efforts throughout the area. Some of the research and innovation that has occurred at UC Irvine over the years has helped to foster the development and continued strength of the economy and entrepreneurial community throughout Southern California.
The steps that they've been taking in the past two decades are already paying dividends, which appears to be a trend that will continue for many years. The UCI Research Park that's a part of the campus at UC Irvine is currently home to a large number of industry leading businesses, which includes entrepreneurs and startups as well as industry giants and research facilities.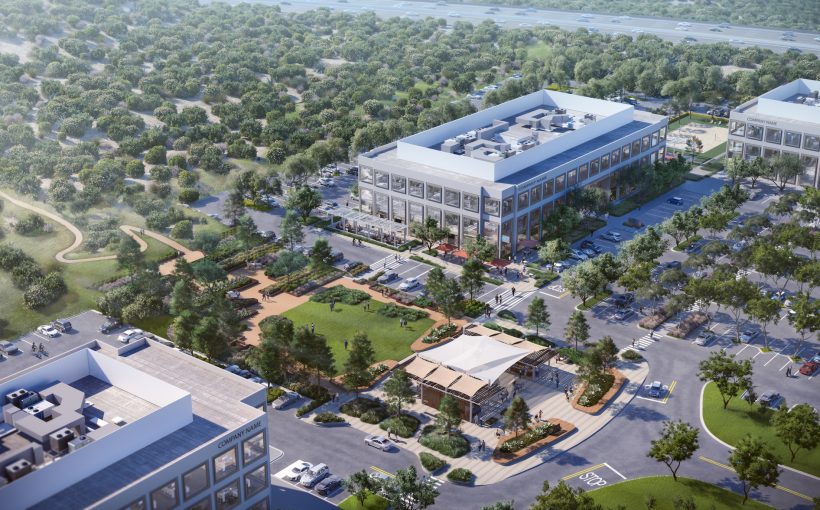 Industry Leaders & Innovative Companies at the UCI Research Park
The UCI Research Park was initially founded in 1996 and is situated right next to the UC Irvine campus. The park itself is located on 185 acres of land and is currently home to around 75 different companies, many of which operate in tech and medical research companies. While many of the companies with office space at the UCI Research Park are smaller companies that are looking to grow their business, there are also a large number of industry leaders and innovative companies that lease office space at the UCI Research Park.
Cisco Systems was among the first companies to ever lease office space at this destination. This company is considered to be a worldwide leader in networking, IT, and cybersecurity solutions. An entire division of Cisco Systems moved their offices to the research park in 1999 and has remained there ever since.
Canon and American Online also had offices there at the turn of the century. While some of these larger companies have closed down or taken their business to another location over the years, the research park continues to grow in popularity among top businesses in the tech industry. A few of additional industry leaders that have rented office space at the research park include Toshiba America, Intel, Skyworks, and Medtronic, the latter of which is considered to be the largest medical device business in the world.
The companies that have made the UCI Research Park their home have done so for an array of reasons. For instance, a small electronics R&D company known as LPA Design Studios moved into 55,000 square feet of office space towards the end of 2018 because they have access to top-tier talent from the university while also being in an energetic and collaborative workspace.
Along with the fantastic resources available at the UCI Research Park, the location also focuses on providing companies that lease office space with spectacular onsite amenities that help make the workday a pleasant one. These amenities include an array of different restaurants and cafes, fitness centers, courts for volleyball and basketball, and other workplace conveniences like a conference center and EV charging stations. The companies that have chosen to lease offices at this destination are provided with all of the amenities that they could ask for at an affordable cost.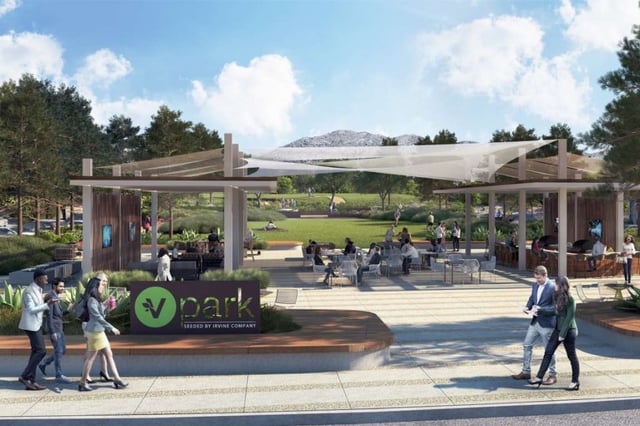 Fostering a community of innovation in Orange County
Some of the larger companies in UCI Research Park and throughout the surrounding community have joined UC Irvine in partnering with local startups and small businesses in order to fund innovative technology and companies. These partnerships have helped to provide smaller startups with the resources that they require to succeed in their industry and flourish in a competitive landscape. The main industries of focus with this endeavor include the tech, biotech, and medical research industries.
Since the UCI Research Park is located at the very center of Orange County's technological hub, it's easy for UC Irvine and larger companies in the area to draw from the many available resources in the region. The office space and research facilities at the UC Irvine Research Park total around 2.2 million square feet of space, which is more than enough to house dozens of companies.
UC Irvine also provides local startups and businesses with access to the research that occurs within the university. UCI is regarded as a leading research university, which is why this access can be invaluable. Among the largest initiatives that has been funded by UCI and big companies in Orange County is the UCI Applied Innovation program. This program was designed first and foremost to connect UCI with the surrounding business community through the provision of campus-based inventions and a large amount of resources. The goal of UCI Applied Innovation is to spur job creation, economic growth, and innovation throughout Orange County.
Among the more beneficial aspects of UCI Applied Innovation is that UCI technologies and inventions are available through this program. These technologies can be licensed for a small fee, most of which only needs to be paid upon reaching certain business milestones. The research that local startups can gain access to extends from medical technologies and research tools to semiconductors and biotechnology.
Additional resources are available in the form of incubation facilities, funding, education, and competitions. The funding provided by UCI Applied Innovation can also be requested through a variety of methods. If you're searching for individuals who might be able to invest in your company, UCI Applied Innovation has partnered with Tech Coast Angels, which is a large investment group that focuses solely on providing investment funding for entrepreneurs and innovative companies. Around half a dozen additional funds and grants are available for startups and small businesses.
The Cove is an ecosystem of entrepreneurs and innovators that was setup by UCI Applied Innovation to provide startups that are attempting to grow and innovate with more than 30,000 square feet of office space and state-of-the-art technological facilities. The efforts by UC Irvine and the surrounding business community to fund innovation has already produced amazing results. Because of these efforts, Orange County is among the fastest growing job markets in the United States.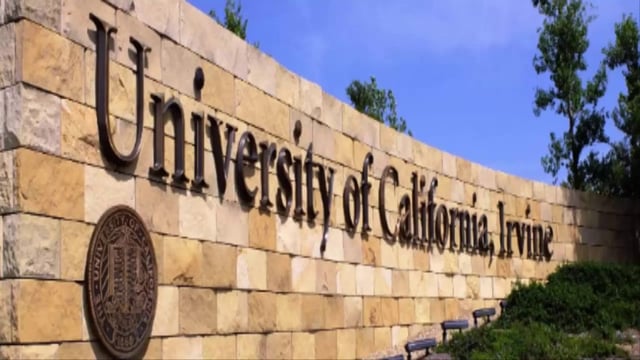 UC Irvine & Plans for Future Growth in the Business Community
UCI is considered to be a top research university in the U.S. due in part to their ability to foster a culture of innovation and entrepreneurial spirit. The amount of research and inventions that are developed at UCI are substantial and continue to grow with each passing year. The students who have graduated from the Paul Merage School of Business often are recruited by the many big tech companies with divisions and offices in Orange County because of the connections that UCI has with the local business community. The businesses at the UCI Research Park have benefited from the UCI partnership by gaining direct access to the highly-specialized graduates that go through the university. UCI has more STEM graduates each year than Stanford, USC, and CalTech combined.
In combination with the Irvine Company, UCI focuses on bringing in businesses from all across Orange County and California that may require premium office space. The role of UCI in this partnership is to provide the UCI Research Park and the companies that lease the space with access to the students, faculty, and STEM graduates that are and have been associated with the university. By playing a key part in the selection and development of businesses that have joined the UCI Research Park, UCI has helped to foster a strong ecosystem where every side benefits.
One of the key initiatives provided by UCI is University Lab Partners, which is a new wet lab incubator that highlights the university's continued support for the business community in Orange County. This wet lab incubator was co-founded by the Beall Family Foundation along with UCI Applied Innovation to provide innovators and startups with the workspace, premium equipment, and resources that they require to grow their business and begin new ventures. This is a non-profit program that's mainly designed to benefit medtech and bioscience companies that require premium wet labs for their research and businesses.
This lab space and office space is available at a much lower cost than standard rental space, which allows startups to grow their business without needing to spend all of their resources to do so. University Lab Partners consists of 17,000 square feet of wet lab and office space within the UCI Research Park. As with most other aspects of this research park, members of this wet lab incubator gain access to UC Irvine and all of the resources that they provide. Some of the shared resources that are available to innovators and startups at a low cost include fume hoods, tissue culture labs, freezer farms, and space for testing and prototyping.
UCI is constantly searching for new ways to foster innovation and the growth of technology in the UCI Research Park and throughout Orange County. All of their current initiatives are revitalized on a regular basis to ensure that businesses have access to the latest equipment, research, and technology that they require to grow. University Lab Partners was developed in 2018, which is a clear sign that UCI is planning to continue this trend of partnerships and innovation. It is clear to UCI that their endeavors have served to grow the Southern California economy while also bolstering the amount of innovation within the local business community.
They are consistently adding new programs and resources to UCI Applied Innovation as well. For instance, the Wayfinder Incubator focuses on providing UCI-affiliated startups with the resources that they need to grow and succeed. This program began only a couple of years ago and has already proven to be a big success among the community. Nearly four dozen small businesses and startups are currently a part of the Wayfinder Incubator.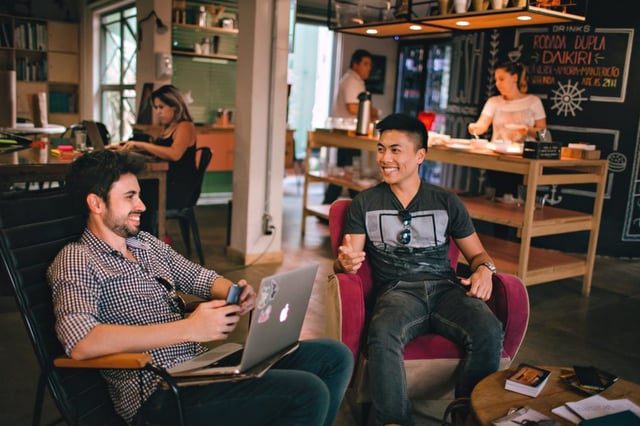 Be a part of the UC Irvine Research Park at University Lab Partners
If you're in the medtech of biotech industry and your team is looking for an office space or access to a premium wet lab facility, apply now for a space at UC Irvine's latest incubator -- University Lab Partners!