Growing a startup into a business that's successful and can stand on its own is a task that will take a substantial amount of hard work and determination. If you want your startup to realize long-term success, it's important that you use all of the available tools at your disposal.
Among the most important tools is networking, which is an essential element and contributor to the ongoing success of many startups. The connections that you make can pay dividends for every facet of your startup. By taking the time to perform extensive networking, you'll be able to find funding, learn from other business leaders, find team members, and even gather useful insight into what it takes to start a business.
The professional network that you develop can provide you with endless opportunities. Above all, improving your professional network as a startup will allow you to obtain much-needed exposure for your startup product or service. Even if you have an amazing product, your startup could fail if you aren't able to get the exposure you need and the rigorous testing and iteration required to polish your idea. There are times when all it takes for a young startup to find success is for it to be at the right place at the right time, the likelihood of which will increase if you have a robust social and professional network.
While many entrepreneurs find it difficult to network because of everything from social anxiety to not understanding how to properly network effectively, there are numerous tools and forums at your disposal in modern times that allow you to meet others and build your professional network with ease. In time, you should be able to create a strong and robust network. The following includes seven ways for you to improve your professional network, which should lead to success for your startup.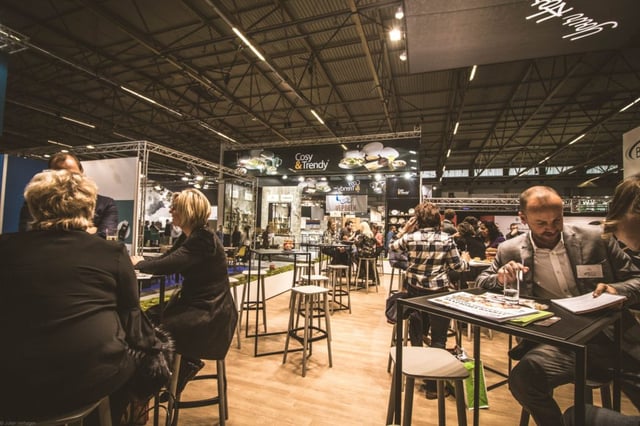 1. Attend Networking Events & Professional Conferences
The easiest way to start improving your professional network is by attending events and professional conferences. No matter where you're located, these events are held on an almost constant basis (especially in Southern California -- often held in conference centers or even coworking spaces), which makes it easy to start networking. Make sure that you search for networking events and conferences that are associated with the industry that your startup is situated in.
For instance, any startup within the life sciences industry should primarily attend networking events that are specifically dedicated towards that industry as well as similar medical industries. Networking events offer you an array of opportunities that are certain to benefit your startup. At the very least, you'll be able to meet other professionals who work in your field. These professionals can provide you with industry insight that can prove invaluable towards helping you avoid making a costly mistake with your business.
If your networking skills are up to par and your product idea is a compelling one, these events will also be highly beneficial at helping you find partnerships with other professionals. These partnerships could provide for the needs of your startup in a variety of ways, which includes everything from a monetary partnership to a management partnership. While you're busy marketing, you'll be gaining exposure for your product or service that could help bring in new customers and open up doors that you didn't even know existed. The professionals who attend these networking events are often leaders in your industry, which means that any networking you perform successfully will better position your startup for success.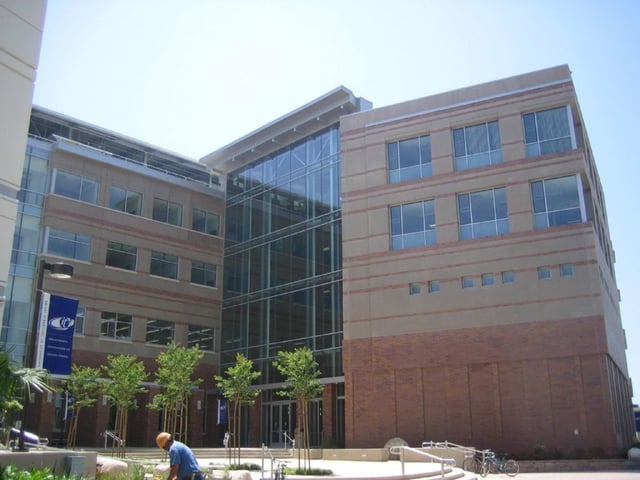 2. Pursue Further Education & Industry Expertise
Because of the importance of networking for the ongoing success of any startup, it's highly recommended that you pursue further education and industry expertise. Education is always a fantastic investment that will allow you to become more knowledgeable about the industry that you work in while also providing you with numerous networking opportunities. While you're receiving further education pertaining to the industry your startup is involved you, you'll be able to better approach the professional world because of your access to people and resources within the industry.
The best aspect of receiving additional education and industry experience is that you will gain access to a large community of motivated, like minded individuals through education, which offers increased opportunity for your business and networking pursuits. It's highly likely that some of your classmates will already be working within the industry that you're involved in, which makes it easy to expand your professional network. The same is true with your professors. Many of these individuals will have industry expertise that be very helpful to you now and in the future.
While you're receiving some extra education pertaining to the industry your startup is in, you'll have access to numerous school events, workshops, and resources that will allow you to learn, grow, and improve your startup. Whether you meet someone who could become a business partner during a school event or learn more about how to successfully grow a startup during a workshop, the knowledge that you gain from this education will only benefit you and your future endeavors.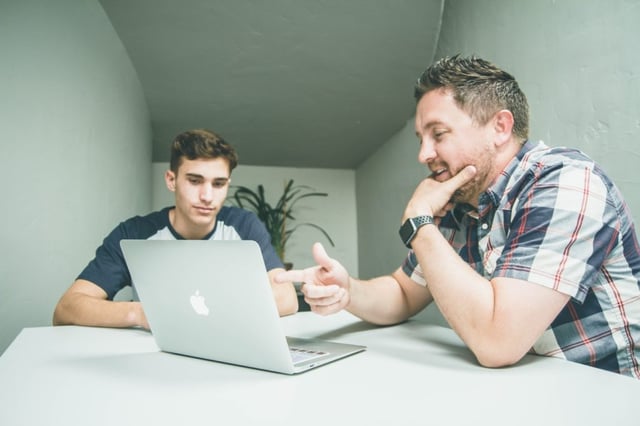 3. Seek Mentorship & Advice
Among the most beneficial things that you can do on the road to startup success is to seek mentorship and advice from professionals and industry leaders who have garnered extensive experience in the same industry that your startup is in. You'll often be able to meet these mentors while networking for your startup. The industry experience that these professionals have should help you avoid some of the more common mistakes that startups typically make when growing a business. The advice that they provide may even be able to help you find success earlier than you had planned or thought possible.
It's also possible that mentors will introduce you to their own networks that they've built over the years, which can be exceedingly beneficial when you're trying to extend your own professional network. These introductions will give your startup the exposure that it needs to gain a foothold within the industry.
The experience that mentors have will provide you with a perspective that you simply can't find anywhere else. An experienced perspective may be able to point out flaws in your business plan that you otherwise would be unable to see due to lack of experience. It's better to get this perspective in the early days of your startup to increase the chances of long-term success.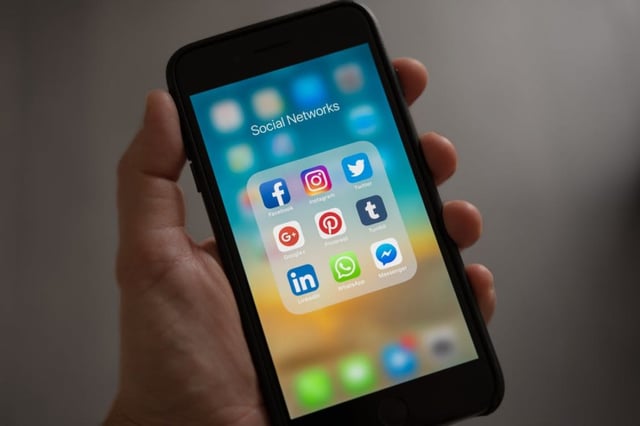 4. Strengthen Your Social Network
A great way to improve your professional network is by tapping into and strengthening your social network. The people that you have been close with over the years (or acquaintances you've met in the past) may be able to help you obtain success for your startup in ways that you didn't even imagine. As such, it's important that you work on building your current social network, which means that you need to stay in touch with colleagues and former or current classmates. You never know when these individuals will be able to provide you with assistance in any aspect of your startup.
You should also focus on leveraging your connections to organizations that you participate in and are associated with. Whether you're a member of a committee or some other type of organization, other members could become a part of your social network and eventually your professional network. A simple method for strengthening your social network is by growing it online through social networking platforms such as LinkedIn, Twitter and Facebook. Consider reaching out to other professionals online for business advice in a professional manner. No matter what platform you use to get in touch with these professionals, it takes very little time to ask for and receive assistance with these individuals through a forum or social media site.
You should also look into further networking online, which can readily be performed through extended networks on platforms such as Facebook, Twitter, and LinkedIn. By growing your social network online, you'll be able to learn more about how to successfully run your business while also potentially gaining exposure to 2nd and 3rd degree networks. A 2nd-degree network is one involving people who are directly connected with the professionals who you've already made a connection with, while 3rd-degree networks involve individuals who are connected with your 2nd-degree network.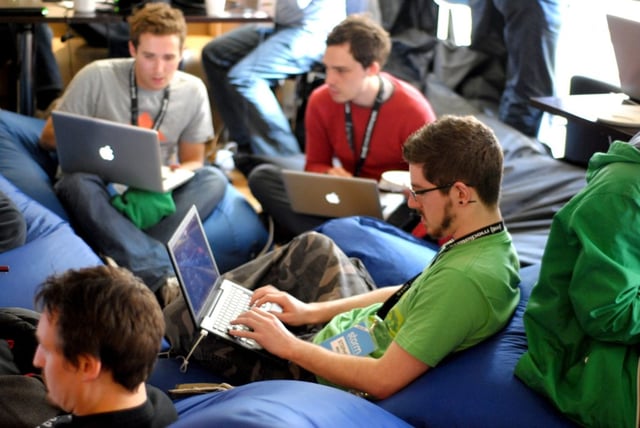 5. Surround Yourself with Like-Minded Individuals
When you're involved with the numerous commitments and time-consuming nature of building and growing a business, it can be easy for you to become isolated and too limited in your viewpoint, which is actually a common downfall of many young startups. While you may know what you're doing, it's never a problem to be part of a community and have like-minded individuals around you who can provide you with multiple viewpoints.
These like-minded individuals may be able to help you stay motivated during a particularly difficult phase of building a startup. They can also assist you in discovering new opportunities for your business and gaining access to startup resources that you may not have known about.
It's also important to understand that you'll have less distractions when you surround yourself with people who are motivated and driven by success. These people can help you stay on track with your business goals and find strategic opportunities. You may even find it appropriate to take on a business partner with one of these individuals during the latter stages of your startup. These like-minded individuals will likely work and be involved in the same industry that you are, which allows you to learn from others in the industry.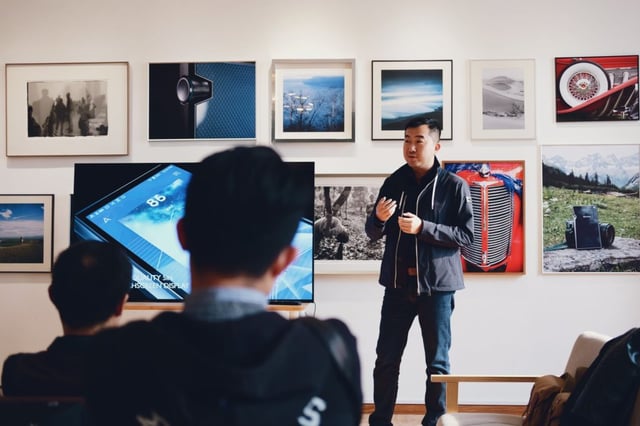 6. Speak & Volunteer at Industry Events
While this suggestion may seem daunting for any introverted entrepreneur, you should definitely look to speak and volunteer at industry events whenever possible. In any situation where you have the opportunity, speaking at an industry event will provide you with such tangible benefits as refining your expertise, improving your communication skills, and presenting yourself as an industry expert, which may open up your startup to other interested individuals.
When you speak at industry events, you'll also prove domain expertise and validate your startup. Every attendee at the event will look at you as someone who's knowledgeable about the industry and knows what they're doing, which should help bolster outside confidence about your startup and increase your attractiveness to investors.
Volunteering and giving back to the community is a great way to improve your professional network as well. You'll be able to meet other like-minded individuals who see that you're passionate about what you're volunteering for. You should also have the opportunity to learn from other professionals while volunteering, which can only be helpful for your business. In some cases, it's possible to gain access to organizations that may have resources that your startup can benefit from. All of these advantages are possible when you take the opportunities available to you.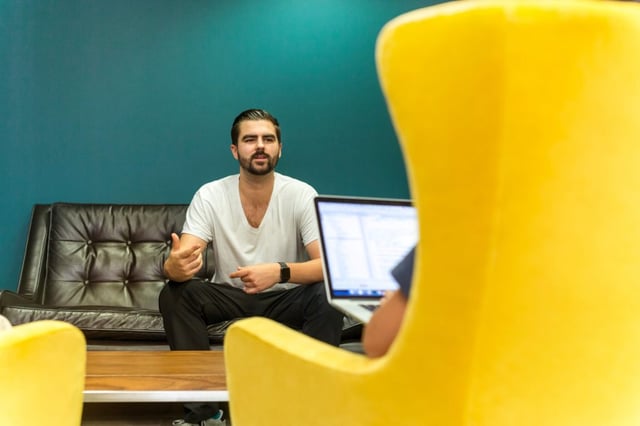 7. Focus on Improving your Communication Skills
Networking requires good communication skills if you want to build a strong and expansive network. Even if your product or service is a compelling one that speaks for itself, the business leaders and investors that you pitch your idea to need to be confident that you know what you're talking about and that you have a clear vision for the future. Poor communication skills can make a good product look like a poor idea. The benefits that you will gain by improving your communication skills can't be overstated. Doing so will allow you to network with other professionals more efficiently and effectively.
Once you've improved your communication skills, you'll be able to better communicate the idea behind the product that your startup offers. These communication skills will also allow you to gather useful feedback that will help you improve your product. Just as learning a new language requires consistent practice, so too does improving your communication skills. Take every opportunity that you have to bolster your communication skills and improve your professional presentation. Even small alterations like thinking before you speak and maintaining a positive attitude while talking to someone can go a long way towards strengthening your communication skills.
Conclusion
There is no doubt that improving and growing your professional network will enhance your chances for startup success. Finding new connections, gaining industry insight, and extracting valuable insight from other professionals in the industry will give you the guidance and direction you need to realize success long-term.
If you're looking for a local startup community in Orange County -- combined with the university community at UC Irvine, apply now for the University Lab Partners wet lab incubator today!