Understand how to identify your target customer and your product to solve your customer's need.
You have an excellent technology that has been well - researched and you think it is ready for a startup. How do you define, what your startup will focus on? How do you know who is the right customer for your product and will they be interested in your product? What problem is your product solving? In this webinar, Dr.Kapadia will lead you through a stepwise process to:
Identify your target customer

Clearly define what customer problem are you solving

Understand how to define your product to solve the customer's need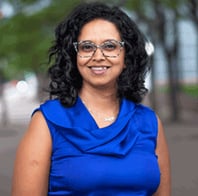 Dr. Kapadia, PhD in Biochemistry, is a commercialization expert who has supported over 100 startups in the scientific space. As a university professor she has taught entrepreneurship classes, as a mentor she has served startups through the NSF iCorps program, and as a consultant, Dr. Kapadia has provided startups with such services as market research, customer segmentation, value proposition development, go-to market strategy and much more.
---
Presented in Partnership with: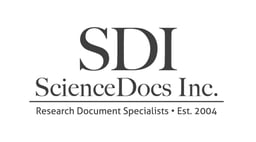 ScienceDocs is a U.S. based, comprehensive scientific and medical research support provider that has been leading the industry since 2004. Their core services include:
ScienceDocs work with individual researchers, groups, publishers, universities, businesses and governmental agencies around the world with content in all physical, biological and social science disciplines. Their staff consists of over 150 seasoned PhD-level/veteran editors, writers and grant consultants, startup experts, biostatisticians and epidemiologists, as well as an extensive in-house and contracted translation staff exceeding 1500 specialized translators into and out of English and all major languages. ScienceDocs are, in essence, your peers…they understand your needs and are here to help you.
Tuesday, September 22, 2020
2:00PM - 3:00PM