Learn the problems and solutions to running a clinical study during COVID-19.
A regulatory and clinical expedition in uncharted territory. Dr. Laufer will first explore what (increasingly limited) opportunities exist in Europe as a result of the postponement of the MDR, and in the USA for getting market clearance for medical devices. He then will analyze the problems caused by and offer some solutions to the problems caused by running a clinical study in COVID-19 times.

The session will be open to questions from the audience.
---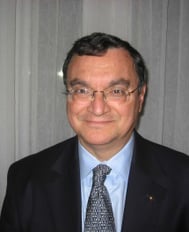 Dr. Jaap Laufer has over 30 years of medical device regulatory experience and specializes in implant and high-risk device submissions, FDA QSR compliance, and clinical study approvals and compliance. Jaap's background includes: clinical study consulting for implants, combination, and high-risk devices; global clinical regulatory strategy and pre-study meetings with FDA, CAs and NBs; protocol development, site selection, and approvals, including actual CRF monitoring and CRA work (heart valves), study report evaluation and review; pre-IDE negotiations with the FDA; and resolution of FDA warning letters. As Medical Director, Jaap is an expert reviewer of clinical data and evidence for novel and high-risk devices. In his additional capacity as senior clinical consultant, he also peer reviews EU Technical File submissions, and assists with Notified Body selection and classification. Prior to Emergo by UL, he held executive and senior regulatory positions at Pfizer, Abbott Laboratories, LipoMatrix, and others. He has been a visiting professor for International Regulatory Affairs at the University of Southern California since 2005 and is a permanent member of the Medical Device Experts Group (MDEG) for classification to the EU Commission. Jaap holds an MD from the Medical School of the University of Nijmegen and a Doctor of Pharmacy from the University of Groningen, both in The Netherlands.
Wednesday, September 30, 2020
3:00PM - 4:00PM