Join us for a discussion about the changing investment landscape in biomedical space since COVID-19. Panelist will share their insight on:
Who's making it through the door?
What are the landmines that will not make you succeed?
What/Who is being funded?
A panel discussion is moderated by an SBDC consultant Laura Beken. Our panelists include David Friedman, President of TCA (Tech Coast Angels) Orange County chapter, and Dr. Greg Buchert, TCA member, CEO of GSB Health Management Solutions and former President and CEO of Blue Shield of CA Promise Health Plan
Create connections that could last a lifetime.
The OC LIFe (Life Science Innovators Forum) is a monthly free event series focused on creating a collaborative environment that fosters connections between innovators in the life sciences and medtech industry.
---
Moderator: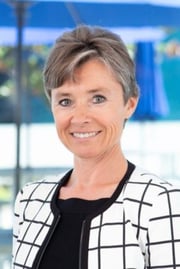 Laura Beken is a business consultant with SBDC @ UCI Beall Applied Innovation where she works with high tech high growth startups. She is a Chief Strategy Officer at the Archetype Mobility, a company providing digital tools and AI for researchers to enable next generation clinical trials. In her prior roles she managed CHOC Children's Hospital Medical Intelligence and Innovation Institute, she was an editor for the Physicians News Network, she had her own digital startup in the online video space, worked as a software engineer, a designer for the Scripps Institute of Oceanography, and she was a figure skating coach for a number of years. Laura has degrees in Psychology, in Visual Arts/Media and a Healthcare MBA.
---
Panelist: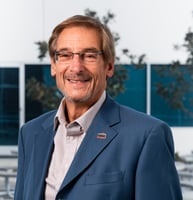 As a businessman and executive for technology, software, cloud, and service companies, David is passionate about helping companies increase their value, improve customer loyalty and build a success culture that makes employees enjoy working in that environment. As an executive or on a consulting project, he develops and executes market, strategy, and product plans with tactical growth programs, increasing top line revenue and margins. He does this through a combination of tools and techniques that he has developed in his career, one of which is called "customer jujitsu." while helping companies bridge technology and business into an innovation mindset.
---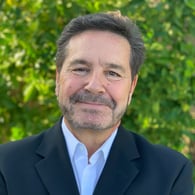 Greg Buchert, MD, MPH is the CEO of GSB Health Management Solutions, a boutique consulting firm. He recently retired as the President and Chief Executive Officer of Blue Shield of California's Promise Health Plan that serves 500,000 members in Medi-Cal, Medicare and Dual Eligible programs in California. He formerly worked with Centene as the Chief Executive Officer that launched the company's first Medicaid Managed Care Plan in California and later as Chief Medical Officer of HealthNet. His previous positions include work as a Principal Consultant with Health Management Associates, a national healthcare consulting firm, and as the Chief Operating Officer and Medical Director for CalOptima, a public managed care company for which he was a founding executive. Greg started his career as a Pediatric Emergency Physician serving in leadership positions at two children's hospitals and as administrative director of a medical group.
---

Presenting Sponsor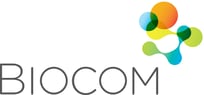 ---

Presented in Partnership

OC LIFe (Lifesciences Innovators Forum)
Biotech Investment Panel: The Changing Investment Landscape Since COVID-19
Join us for a virtual webinar!
Wednesday, September 23, 2020
3:00PM - 4:30PM